Disclaimer: This post contains affiliate links. At no cost to you, I might earn a small commission if you make a purchase through the links in this article.
Guerrero is a southern state along the Pacific Coast of Mexico that's home to postcard vistas of the golden-sand beaches surrounded by the lush Sierra Madre del Sur Mountains.
Guerrero is a paradisiacal destination that offers a mix of culture and nature, but not all of it is safe for visitors. In this article, I will give my take on visiting Guerrero and tell you how to stay safe during your trip.
Where is Guerrero Mexico?
Guerrero a state in southwestern Mexico. It's bordered by Oaxaca to the east, Michoacan to the northwest, the state of Mexico, Morelos to the north, and Puebla to the northeast.
Is Guerrero Mexico safe?
Guerrero is safe if stay in popular locations, and avoid rural areas that tend to have the most problems. The criminal groups in Mexico don't target tourists specifically, so if you avoid troubled parts of Guerrero, you will significantly lower your safety risks.
What the US state department says about safety in Guerrero Mexico
The US State Department has four classifications for Mexican states which include "exercise normal precautions," "exercise increased caution," "reconsider travel" and "do not travel."
The agency advises against traveling to Guerrero as of 2023, due to crime. Other states in Mexico that also have a "Level 4: Do Not Travel" advisory are Colima, Michoacan, Sinaloa, Tamaulipas, and Zacatecas.
News reports often portray Mexico as a dangerous place, so it's no surprise that many travelers can't shake off the feeling that something will happen to them, especially if they go to a poor state with troubled regions, like Guerrero.
In this article, I will tell you everything about safe traveling in Guerrero and how you can enjoy everything it has to offer.
What is Guerrero Mexico known for?
Guerrero is known for its gorgeous Pacific coastline with many pristine beaches, the former glamorous resort of Acapulco, and the silver smiths of Taxco.
Best things to do in Guerrero Mexico
Guerrero is not one of the most popular states with foreign visitors in Mexico. Taxco, the only pueblo magico in Guerrero, gets the majority of foreign visitors because of its proximity to Mexico City, followed by popular resort Ixtapa – Zihuatanejo, but other destinations in Guerrero receive fewer tourists.
Best things to do in Guerrero: an overview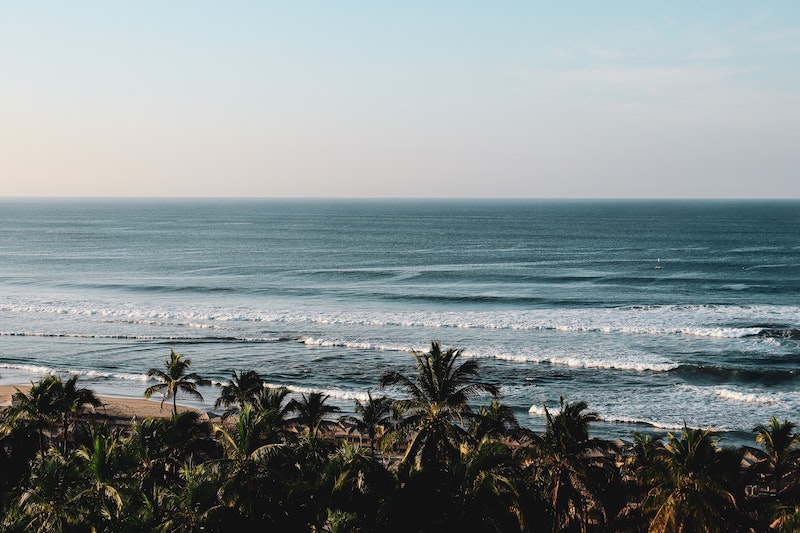 1. Acapulco
Where to stay: Encanto Acapulco
Located along the bay framed by the Sierra Madre Del Sur, Acapulco was a glamorous resort in the middle of the 20th century and a popular beach getaway long before Cancun and Cabo were put on the map.
✅ Did you know that Acapulco is one of the best beaches near Mexico City?
Is it safe to travel to Acapulco right now?
Acapulco is safe only partially. As a tourist, you should stick to tourist zones and avoid neighborhoods on the outskirts of town. Although tourists are typically not the targets of crime in Acapulco, bystanders have been caught in shootouts between the rivaling cartel groups.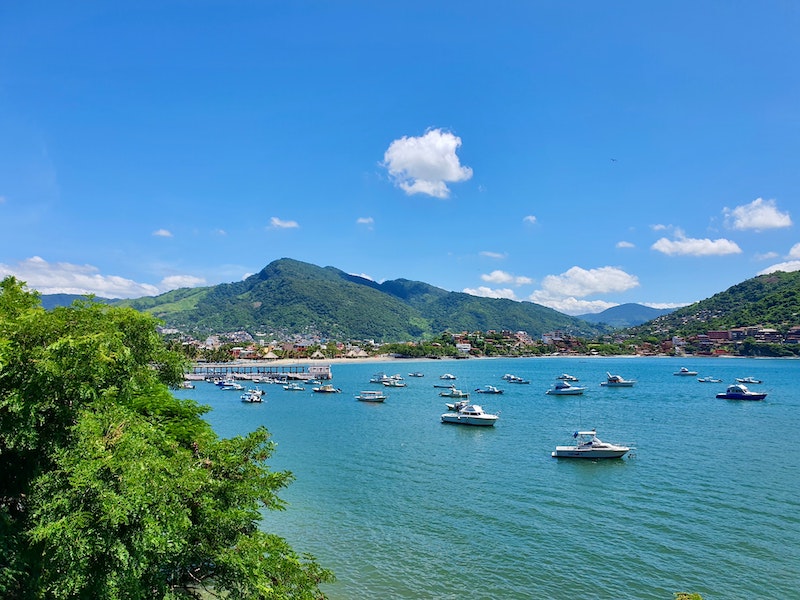 2. Ixtapa
Where to stay: Casa Sirena
Ixtapa is one of the most popular places to visit in Guerrero known for its contemporary resorts and high-end accommodations. Zihuatanejo, its sister city, has more charm and is a better option if you want to experience authentic Mexico.
Is Ixtapa safe?
Although Ixtapa is safer than many other places in Guerrero, you still need to be cautious. Ixtapa might not have violent crime, but as a tourist, you could be affected by scams and petty crime, so you should always be aware of your surroundings.
Book one of the best Ixtapa tours
How to get to Ixtapa?
The best way to get to Ixtapa is by flying. The Ixtapa-Zihuatanejo International Airport (code: ZIH) serves both towns and has direct flights from Mexico City, Tijuana, Los Angeles, Houston, Phoenix, and Calgary.
Once you clear customs, you can catch a taxi to your hotel from the airport. The distance from Ixtapa/Zihuatanejo Airport (ZIH) to Ixtapa is 10 km (6.2 miles).
Book a private shuttle to get from Ixtapa Airport to your hotel without the hassle:
If you like a more comfortable ride, I recommend booking a private shuttle from the Ixtapa/Zihuatanejo Airport to your hotel. This is a great way to get around after a long day of flying when all you want to do is just to get to your hotel and relax.
3. Zihuatanejo
Zihuatanejo (also known as Ziha) is one of the most popular places in Guerrero, Mexico. It's a perfect spot for a relaxing getaway, as you can enjoy a slow pace of life and chill on one of cozy beachfront bungalows.
Is Zihuatanejo safe?
Zihuatanejo is relatively safe, but just as anywhere else in Mexico, you should exercise increased caution.
Is it better to stay in Ixtapa or Zihuatanejo?
Zihuatanejo has a more low-key atmosphere with many cute bungalows and cozy locally-run hotels, while Ixtapa has more high-rise luxury and mid-priced options. Both towns have something for everyone, so it depends on what you are looking for.
✅ Check my tips for Mexico travel before your trip. They will help you stay safe and avoid mistakes.
What is the difference between Ixtapa and Zihuatanejo?
Ixtapa boasts more modern accommodations with many resorts, while Zihuatanejo has a more relaxed vibe and offers an authentic taste of Mexico.
Just south of Zihuatanejo, you will find Barra de Potosí, Playa Larga, and Playa Blanca, also worth exploring. These Guerrero beaches are closer to the Aeropuerto Internacional de Zihuatanejo-Ixtapa.
4. Troncones
Where to stay: Hotel Bajito Bay
Trombones is a popular surfing spot in Guerrero. A former fishermen's village, Troncones is about 37 kilometers (22 miles) north of Zihuatanejo. The town sits along the exposed shoreline with a good swell most of the year.
✅ Read my guide to surfing in Sayulita, one of the most popular places for surfing in Mexico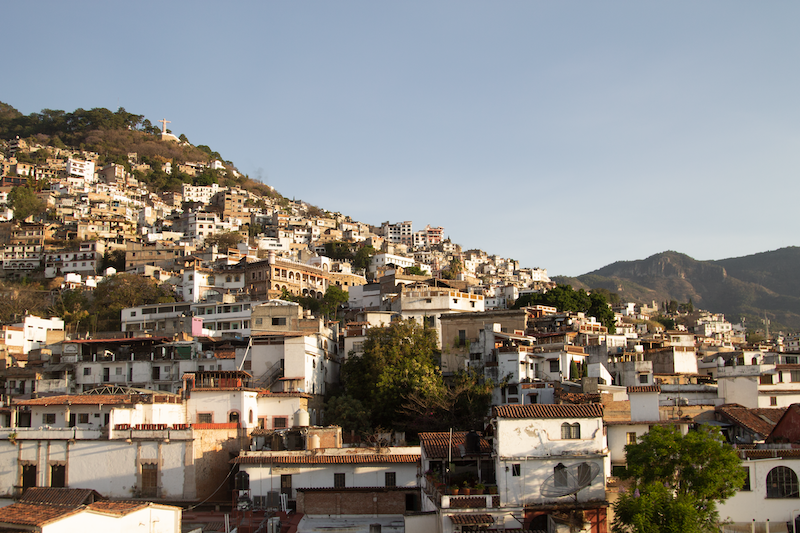 5. Taxco
Where to stay: Hotel Santa Prisca
Taxco is one of the most popular places to visit in Guerrero. The only designated pueblo magico in the state, Taxco is known for its silver and gorgeous architecture.
Some of the highlights of Taxco include Santa Prisca Church located on the main square of Taxco, Casa Borda, which is often referred to as Taxco's cultural center and The Teleferico de Taxco (the Taxco Cableway) which takes you to the panoramic spot above Taxco.
Taxco is also one of the most popular budget destinations in Mexico where you can enjoy culture and food without breaking your bank.
How far is Taxco from Mexico City?
Taxco is about 177 kilometers (109 miles) south of Mexico City and 243 km (150 miles) north of Acapulco.
How to get from Mexico City to Taxco
You can get to Taxco by catching a bus, renting a car or taking a guided tour, which is perfect if you are short on time, and want to get the most out of your trip.
Best tours of Taxco from Mexico City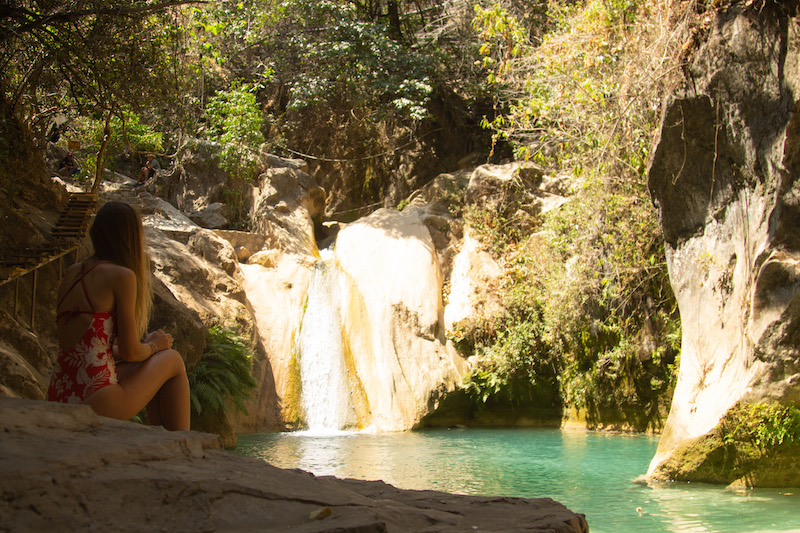 6. Pozas Azules
Pozas Azules is a group of six pools with bright turquoise water about 35 minutes from Taxco by car.
While the color is amazing, the water in the pools is freezing, especially in winter and spring, so if you want to swim in one of the pools, be prepared!
Here you can also find a couple of cafes and even get a mini-tour from one of the local guides who will accompany you on a mini-trip. Unlike many popular destinations around Mexico, Pozas Azules remain uncrowded, and are perfect if you want to discover a hidden gem.
How to get from Taxco to Pozas Azules?
You can reach Pozas Azules by driving from Taxco or taking a guided tour. The entrance to Pozas Azules costs 100 Pesos per person, and there's parking before the entrance, where you can leave your car for a small fee.
Bring cash with you, because credit cards are not accepted.
7. Mil Cascadas
A hidden gem of Guerrero, Mil Cascadas or Las Granadas is a series of waterfalls and freshwater pools along the Granados River deep in the mountain of Guerrero State.
When you arrive at the entrance, you will pay the fee and get a guide who will accompany you to the caves and help you to rappel 100 feet down the wall alongside the waterfall. It is an epic experience and one of the best-hidden gems in Mexico.
What's so special about Mil Cascadas?
This place sees little tourism, and the road to the entrance goes through the mountains, which makes for a fun and memorable experience.
After you rappel down, you will tour the series of freshwater pools where you can take a refreshing swim. The water stays cold throughout the year, so don't expect a comfortable temperature. If you want to visit the waterfalls in their full glory, visit during the rainy season from June through October.
Visiting Mil Cascadas is possible on your own if you have a car rental or with a guided tour.
8. Grutas De Cacahuamilpa
Grutas de Cacahuamilpa is one of the most popular places to visit.
One of the largest cave systems in the world, it has many stalactites and stalagmites as well as artifacts that have been found here led scientists to believe that the pre-Hispanic inhabitants used them for various religious rituals.
Many travelers visit Grutas de Cacahuamilpa on the same trip as Taxco, as the two places are only a short distance from each other. I recommend spending at least one night in Taxco.
✅ Book this small group of Taxco that includes a stop in Grutas de Cacahuamilpa.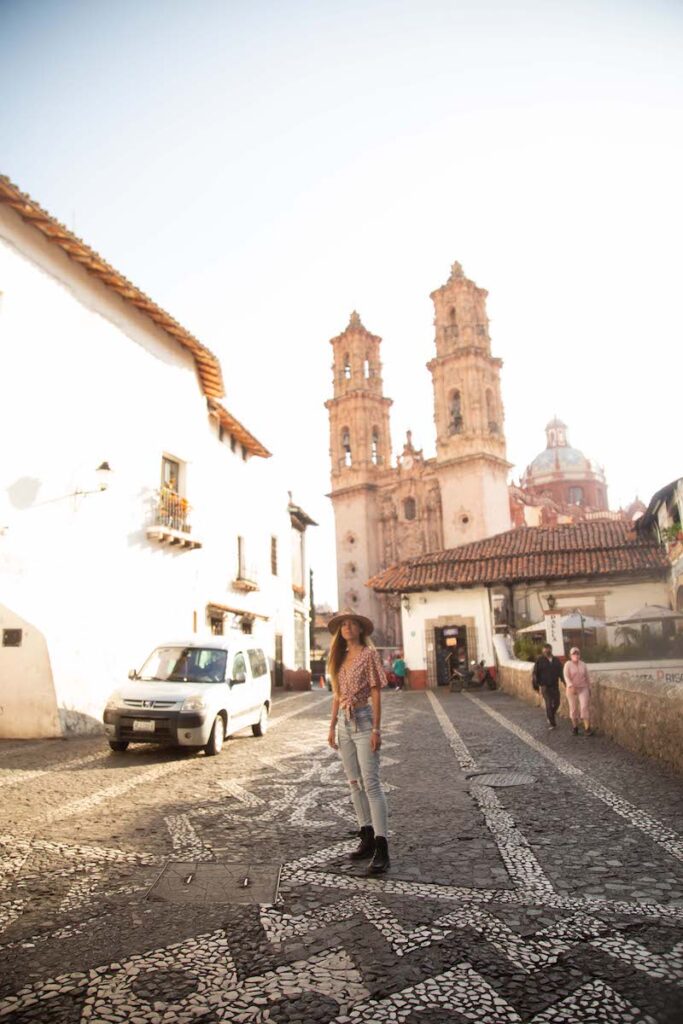 Why visit Guerrero Mexico?
Guerrero boasts gorgeous mountainous landscapes, pristine beaches, and Taxco, one of the most charming pueblos magicos in Mexico, famous for silver and colonial architecture.
What places to avoid in Guerrero?
Avoid small rural towns in Guerrero. Skip Iguala, Chilpancingo, and exercise increased caution in Acapulco. Northern parts of Guerrero are particularly unsafe, as much of the area is controlled by cartels.
Safety Tips for Visiting Guerrero
Skip rural areas – Remote, rural parts of Guerrero have been affected by cartels who battle over the control of the territory. It's best to leave these places off your itinerary.
Don't get off the beaten track – While Guerrero is a beautiful state with many natural wonders, you should stick to the beaten path, because rural parts of the state often see conflicts. While tourists are typically not crime targets, you could get in the middle of the conflict, if you wander into the wrong area.
Drive during the day – As anywhere else in Mexico, avoid driving at night. Guerrero is a rural state, and if anything happens on the road at night, you are not likely to get help quickly.
Avoid drugs at all costs – Tourists are rarely a target of crime in Mexico, but you will exponentially increase your chances of getting in trouble if you start doing drugs or get involved with sketchy people.
Don't wear flashy clothes and jewelry – Keep a low profile and avoid wearing expensive clothing and jewelry that could attract the attention of the wrong people.
Don't drink tap water – Tap water in Guerrero is not safe to drink like in the rest of Mexico. Always buy bottled water.
Learn some Spanish – While people who work in the tourism industry speak English, many residents of Guerrero have limited English skills. Speaking Spanish will ensure better situational awareness, and can ask questions whenever you need to clarify something.
Is Guerrero Mexico safe: FAQ's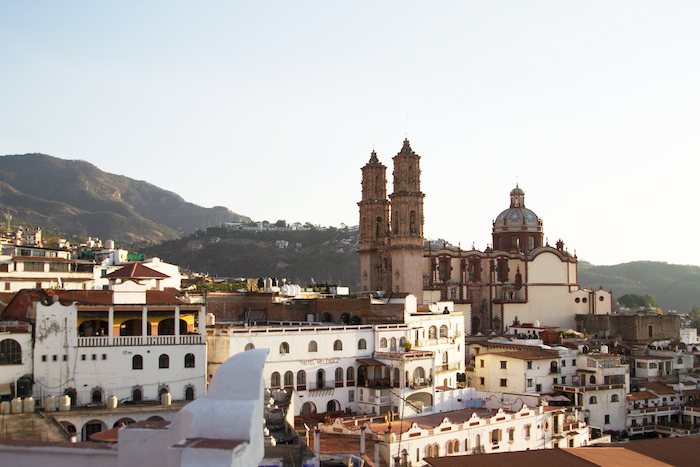 What are the safest cities in Guerrero?
Some of the safest places in Guerrero Mexico are Ixtapa-Zihuatanajego along the Pacific Coast and Taxco, one of the most popular day trips from Mexico City. These places are popular with tourists, and you generally don't have to worry about your safety.
Is it safe to drive in Guerrero?
Guerrero is a rural state with many roads going through remote areas in the mountains. While you can drive in Guerrero, limit your driving to daytime, as members of the criminal groups often put up roadblocks throughout the state.
How to get around Guerrero?
The easiest way to get around Guerrero is by taking a bus. You can catch a bus from Ziha to Acapulco or from Taxco to Acapulco. You can also use small local buses to get around the coastal area of Guerrero. If you want to travel around Guerrero by bus, always travel during the day, as it's safer than at night.
Is Acapulco safe?
Acapulco is not the safest city in Mexico, and the high crime rate has affected the image of the city despite its paradisal vistas featuring the Pacific Coast with bright-orange sunsets and golden beaches.
Why isn't Acapulco popular anymore?
In the middle of the 20th century, Acapulco was a glamorous resort town that attracted Hollywood celebrities like John Wayne and Elizabeth Taylor. But in the last two decades, Acapulco has seen a rapid increase in violence because of corruption and fighting between rival gangs. Today most tourism in Acapulco is domestic with the majority of travelers coming from Mexico City.
How to stay safe while visiting Guerrero?
If you are concerned about your safety when visiting Guerrero, you should follow basic safety precautions and get travel insurance that will protect you if something happens.
While travel insurance doesn't guarantee your safety in a specific destination, it will cover your bills in case you get into an accident, lose your documents or luggage or miss your flights.
SafetyWing is my favorite travel insurance that has several plans for different types of plans.
Safety Wing is one of the best insurance plans for long-term travelers and digital nomads that covers you in the event of stolen and lost luggage, hospital visits, and other unforeseen circumstances. WorldNomads is one of the most popular travel insurance options for long and short-term travel.
Register for the STEP program
If you are a US citizen traveling to Michoacan, consider enrolling in STEP, The Smart Traveler Enrollment Program, a free service that allows US citizens abroad to register their trip with the closest U.S. Embassy or Consulate.
Here are some of the benefits of enrolling in the STEP program ahead of your trip:
Get updates from the Embassy about safety conditions in your destination.
Stay in contact with the U.S. Embassy in case of an emergency whether it's a natural disaster, political unrest, or anything else.
Help family and friends get in touch with you in an emergency.
What are the safest states in Mexico as of 2023?
The safest states in Mexico as of 2023, are Yucatan and Campeche located in Mexico's Yucatan Peninsula. According to the U.S. State Department, travelers should exercise normal precautions when visiting these states.
What is the safest city in Mexico?
The safest city in Mexico is Merida, the capital of the Yucatan State. Merida is the largest city in the region and is considered one of the safest cities in Latin America due to its location in the heart of the Peninsula that lies away from the drug trafficking route.
Is Guerrero Mexico safe: FAQs
Guerrero is not the safest state in Mexico, particularly in small rural areas of the state and Acapulco. However, you can still visit Guerrero safely, if you stay around popular destinations like Taxco, Ixtapa-Zihuatanejo, and Grutas de Cacahuamilpa which offer a mix of culture and incredible nature.
More resources for planning your trip to Guerrero Mexico