Disclaimer: This post contains affiliate links. At no cost to you, I might earn a small commission if you make a purchase through the links in this article.
Renting a car in Denver is a must whether you plan a Colorado road trip or want to explore the city. Colorado is a big state with diverse scenery and scarce public transportation, so there's no way you could see some of the most beautiful places in Colorado without renting a car.
I will explain how to rent a car in Denver and visit some of the best places in Denver and beyond.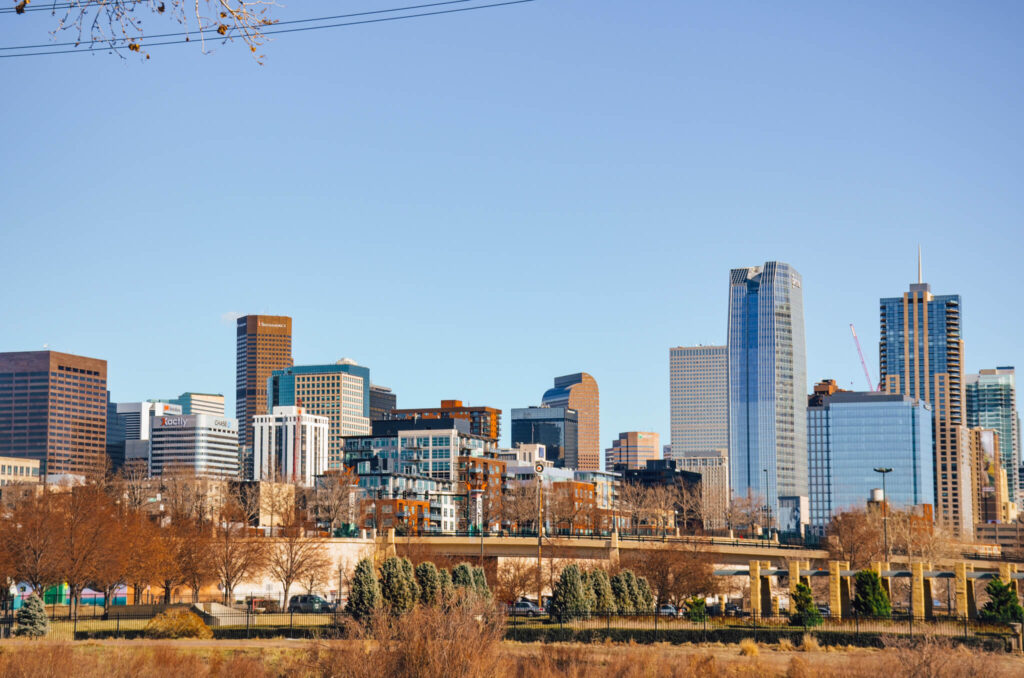 Why you should rent a car in Denver
If you plan on visiting Denver, the bad news is that Denver International Airport (DEN) is far from downtown. Your option is to take a train from the airport, grab an Uber or rent a car, the most convenient option that will give you the most freedom.
The train from the airport to downtown Denver doesn't offer a lot of flexibility, and you might even end up taking Uber after getting off the train. Downtown Denver doesn't have good public transportation either, and there are plenty of places near Denver that deserve your time.
In addition, if you want to visit some of the most scenic areas near Denver like Golden, Mount Evans Scenic Byway, or Rocky Mountain National Park, you need a car.
Best day trips from Denver
Some of the best places to visit near Denver are within one hour of driving, which is why renting a car in Denver is a must!
For example, the Golden Gate Canyon State Park is about 30 miles from Denver. Many other parks and recreational areas where you can hike and enjoy the views are easy to visit by car.
The best places to visit near Denver with a car
Boulder
Boulder is Denver's smaller cousin at the foothills of the Rockies.
Boulder has been named one of the best places to live in the United States, and it's not hard to see why. It offers year-round opportunities for rock climbing, hiking, mountain biking, and a great restaurant scene with dozens of eateries for all tastes.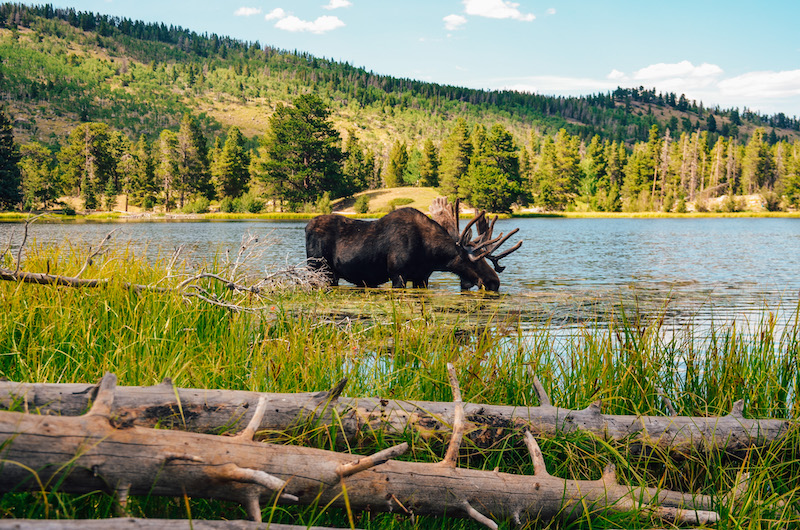 Rocky Mountain National Park
Rocky Mountain National Park (RMNP) is one of the best day trips from Denver and one of the most popular stops on a classic Colorado Road Trip. RMNP is home to some of the best hikes in Colorado, alpine lakes, and snow-capped mountains.
If you want to check out some of the highlights like Bierstadt Lake, Trail Ridge Road, and Emerald Lake, spare more than just a day for your trip. There are several campsites inside RMNP and hotels in Estes Park, the gateway to Rocky Mountain National Park.
Golden
A historic town with a rich pioneering history, Golden is one of the easiest road trips from Denver just 25 minutes from the city's downtown. Golden is especially popular in summer when many people bring their inflatable tubes to float down the gurgling Clear Creek.
Whether you choose to explore downtown Golden with its restaurants and breweries afterward (Coors Brewery is a must-stop in case you like beer) or decide to take one of those spectacular hikes in the area, you will not get bored in Golden.
Idaho Springs
Idaho Springs is a mountain town along Interstate-70. It's a quick getaway from Denver, and it boasts many things to do in the area.
Idaho Springs is home to Indian Hot Springs where you can soak in mineral-rich hot waters and several superb hikes such as St. Mary's Glacier (there's technically no glacier here). Idaho Springs also provides quick access to Mt. Evans Scenic Byway as well as Mount Bierstadt, one of Colorado's most popular "fourteeners."
White River National Forest
An easy drive from Denver, White River boasts a whopping 2. 3 million of land perfect for all things adventure. While it's one of the most popular road trips from Denver, with many people coming here to enjoy the outdoors, this place never feels crowded. There are tons of cool hikes, scenic vistas, and stunning overlooks, so even if you come here on a weekend, you will have plenty of space.
Colorado Springs
Colorado Springs is the second largest city in Colorado over one hour away from Denver. Most visitors head straight to the natural landmarks like the iconic Garden of the Gods with many easy hikes. Pikes Peak is of the few fourteeners (or mountains with an elevation of at least 14,000 feet) in Colorado. It can be accessed by a jeep tour via a 19-mile road that leads to the top.
Breckenridge
Breckenridge is a true outdoor mecca with dozens of hiking trails, camping areas, and mountain biking trails against the gorgeous backdrop. Located less than two hours from Colorado Capital, Breckenridge makes for one of the best road trips from Denver.
To learn about more road trips from Denver, read my guide here.
Best places to visit in Denver with a rental car
Red Rock Amphitheater
The most unique concert hall in the world, Red Rocks Park and Amphitheatre is an open-air venue built into a rock face in Morrison's Red Rocks Park. The rock-shielded stage has been frequented by stars such as The Beatles and provides amazing acoustics for both musicians and audiences.
Meow Wolf
Denver is a city famous for its vibrant art scene that offers many museums of different types and genres. Meow Wolf – Denver's branch of the famous Santa Fe Museum that gained national attention after opening its doors in 2016.
Three hundred artists from across the country have collaborated on 79 projects to create a magical, neon-lit space with passages, cityscapes, stairways, and other elements that somehow blend into the bizarre and magical experience that Meow Wolf
Denver Botanic Gardens
If you are looking for a place to chill and take things easy after exploring some of the best things to do in Denver, check out Denver Botanical Gardens. These gardens are home to North America's largest collection of plants from cold climates.
Denver Central Market
Located in the RiNo district, Denver Central Market is home to local artisan vendors who sell fresh produce, candies, and locally made goods. It also has a food hall, coffee shops, and chocolate and ice cream shops.
Denver Art Museum
Home to one of the most expansive art collections in the United States, the Denver Art Museum in the Golden Triangle neighborhood is a must-stop in the Mile High City.
The museum's galleries are across two buildings where you can find many examples of western American and Native American Art including paintings, inspirations, and sculptures. You can also can find a variety of artworks from world-famous artists such as Vincent Van Gogh and Winslow Homer.
Read my complete guide to learn about the best things to do in Denver.
How to find the best rental cars in Denver
To find the best car rentals in Denver, go to DiscoverCars.com It's my favorite car platform for renting cars in the United States and many other countries.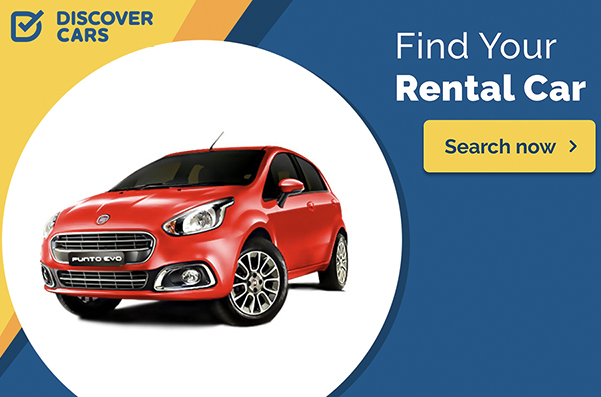 DiscoverCars has the best prices on rental cars, and unlike other car rental platforms, it has no hidden fees. I've used DiscoverCars for renting cars many times, and always had a good experience with them.
How to rent a car in Denver
To rent a car in Denver, type in the city and your travel dates in the search bar, and you will see the list of available vehicles. You can also specify your preferences in settings if you are looking for a specific car or feature.
Where to rent a car in Denver
The best way to rent a car in Denver is at the airport. Rental car offices are about 10 minutes from the terminal, and you will catch the shuttle bus to most of them.
Things to know about driving in Denver
Many one-way streets – if you are staying in Denver for a couple of days, you should know that many streets in downtown Denver are one-way. If you don't need to cover a lot of distance, sometimes, it's easier to walk.
Aggressive drivers – Denver has a fair acre of aggressive drivers. Some of them drive around at a fast speed and are quick to let you know when you made a mistake on the road. If someone starts honking at you or acting rudely, ignore them.The best way to avoid angry drivers while driving around Denver is to always check before making a turn. Be careful at major intersections and highways where accidents often happen.
Weather changes very quickly – Denver is unpredictable, and it's not uncommon to see the sun, the rain, and the snow all in one day! It's something to consider if you plan on driving to the mountains from Denver.
You can find free parking – Many parking spaces in downtown Denver have parking meters, but some don't. Drive around for a little bit to find a free spot before you pay.
Follow the posted speed limit – to avoid a ticket play by the rules. City roads normally have a speed limit of 25mph to 30mph, depending on the area. Interstates have a maximum speed of 75-80 mph and mountain highways have a speed limit around 35-40 mph. Always adjust your speed during inclement weather or in high mountainous terrain.
Is it difficult to find parking in Denver?
Denver has paid parking spaces and metered parking spots across the city that cost $1 per hour. You can pay for parking with credit and debit cards and sometimes, coins.
The Colorado Convention Center has an on-site parking garage, with 1,000 spaces for visitors accessing the center, the nearby Denver Performing Arts Center, or businesses downtown.
Major roads and Interstates in Denver
Interstate 25 (I-25) runs north to Wyoming, and south to Texas.
Interstate 70 (I-70) begins west in Fishlake National Forest and ends in Baltimore.
Interstate 76 (I-76) starts in the center of Denver and runs up to the Nebraska state line
Mistakes to avoid when renting a car in Denver
Renting on a spot – Book your car ahead of your trip with DiscoverCars.com to save money
Not checking the weather – Check the weather before making plans. Especially if you are going to the mountains where the forecast can change very quickly
Not checking the car for damage – when renting a car in Denver, always check your car before leaving your car rental office. This way you won't be liable for the damage that's already there.
Frequently asked questions about renting a car in Denver
What kind of car do I need to rent in Denver?
If you plan on staying in the city, you can get by with a compact car or a sedan. However, if you want to see the mountains, visit the backcountry and get off the beaten track, rent a four-wheel drive.
Can I rent a car in downtown Denver?
Downtown Denver has major rental agencies like Enterprise and Hertz near N. Broadway St. You can find many rental cars in downtown Denver through DiscoverCars.com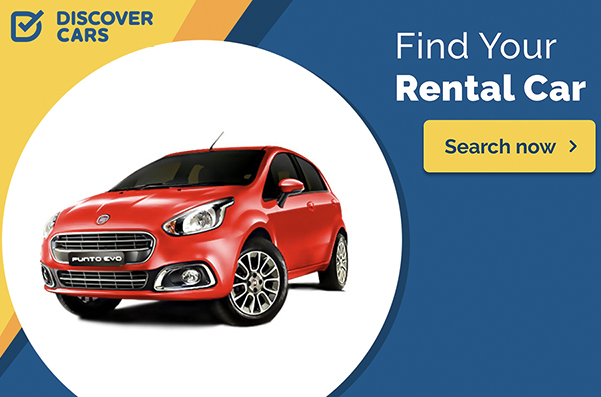 Can you rent a car in Denver if you are under 25?
Yes, but you will likely have to pay extra, as most rental car companies in Denver charge extra when a driver is under 25.
What is the traffic like in Denver?
Denver doesn't have a bad traffic problem, but interstates around the city get congested during rush hour. Denver's morning traffic is the worst from 7:30 until 10 a.m., and the evening rush hour is from around 3 p.m. until 6 p.m. If you need to drive during these hours, avoid I-25 and I-70 and use alternative routes.
What's the price for renting a car in Denver?
Renting a car in Denver costs between $60-65 per day. Different car rental companies have varying prices and you can easily check all the prices on Discovercars.com when searching for cars for your travel dates.
How much does it cost to rent a car in Denver for a week?
It costs between $420 to $450 to rent a car in Denver for a week.
What car rental companies are at Denver Intl Airport (DEN)?
Routes Car & Truck Rentals
What car rental companies will pick you up at Denver International airport (DEN)?
Many car companies offer shuttle or pick-up services from Denver International Airport.
Here are some of them:
Do I need insurance when renting a car in Denver?
Most car rental providers in Denver provide insurance but their coverage varies significantly. Always ask your rental car agent about what your insurance covers. Make sure you understand all terms and conditions.
Check rates on Denver car rentals for your travel dates


The final word on renting a car in Denver
Renting a car in Denver is a great way to explore parts of the city that are not served by public transportation, and get out into the mountains. Denver is a compact town, and yet, many of its landmarks require a car drive. Choose your car on Discovercars.com to enjoy the best things to do in Denver and take some of the best day trips from Mile High City!