Seattle and San Francisco are two of the most popular cities to visit and live in on the West Coast of the United States. Both have a rich history, diverse cultures, and stunning natural landscapes that attract millions of visitors every year.
However, when it comes to comparing these two cities side by side, there are some distinct differences in terms of their lifestyle, cost of living, climate, and overall vibe. In this article, we will explore some key aspects of San Francisco vs Seattle and see which one comes out ahead in different categories.
Seattle, on the Southeastern shore of Puget Sound, is surrounded by lakes, spectacular mountain views, and the home of the Space Needle and the first Starbucks.
San Francisco, 'The City by the Bay', is a city of steep, rolling hills, bordering the Pacific Ocean on the coast of California, and home to the Golden Gate Bridge.
✅ Check my guide to the best day trips from San Francisco
I lived in San Francisco for 5 months and in Seattle for 4 months in 2021 for travel nurse assignments. I explored a ton of each city and all around their surrounding areas and enjoyed them both for different reasons.
Whether you're planning a trip or considering moving to either city, this guide will provide you with valuable insights into what makes each place unique and appealing.
SEATTLE VS SAN FRANCISCO: AN OVERVIEW
Both Seattle and San Francisco are not cheap places to live, but San Francisco is more expensive in multiple categories.
On average, San Francisco has an approximately 35% higher cost of living than Seattle, depending on your lifestyle. So, if you make $100,000 in Seattle yearly, you will have to make at least $135,000 a year in San Francisco to maintain a similar lifestyle.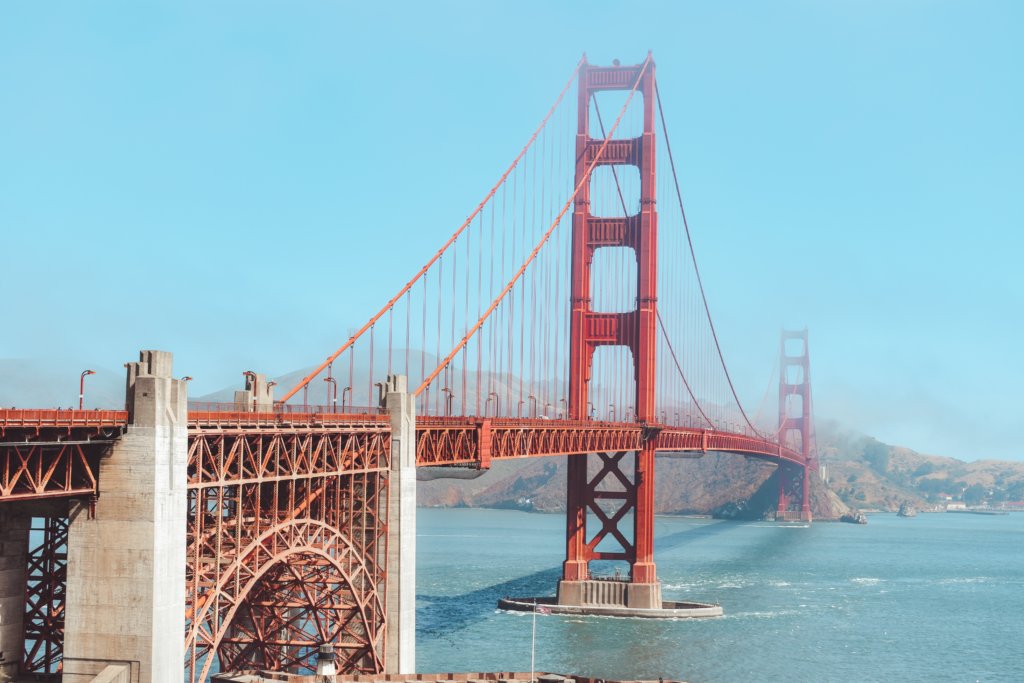 Seattle vs San Francisco cost of living
Rentals: According to RentCafe, the average rental monthly cost of a 700-square-foot apartment in Seattle as of February 2023 is $2,233. While a similar apartment in San Francisco will run you $3,313. That is a difference of about $1,100 monthly and over $13,000 a year in rental costs alone.
✅ Why is California so expensive? Click here to find out
Of course, this factor can vary greatly based on the neighborhood you live in and the condition of the apartment. For example, an apartment in a brand new high-rise in downtown San Francisco would be more expensive than renting a unit in an older complex in a neighborhood such as the Richmond district or Bernal Heights.
Housing in Seattle vs San Francisco
Comparing the median home price in each city is where the contrast in cost of living shows. The median home price in Seattle as of April of 2023, is $770k. The median home price as of March 2023 in San Francisco is about 1.2 million.
Transportation in Seattle vs San Francisco
The average cost of gas in San Francisco in March 2023 was $4.82 a gallon compared to $4.40 in Seattle.
According to the U.S. Bureau of Labor Statistics, in 2020 & 2021 Seattle-area households spent 14.3% of their budget on their transportation compared to 12.1% in San Francisco. This may be because SF is a much more walkable city.
Food cost in Seattle vs San Francisco
Food is slightly more expensive in San Francisco than in Seattle for both grocery shopping and eating out. In 2020 & 2021, Seattle-area households spent $6,686 annually on food compared to $7,569 in San Francisco.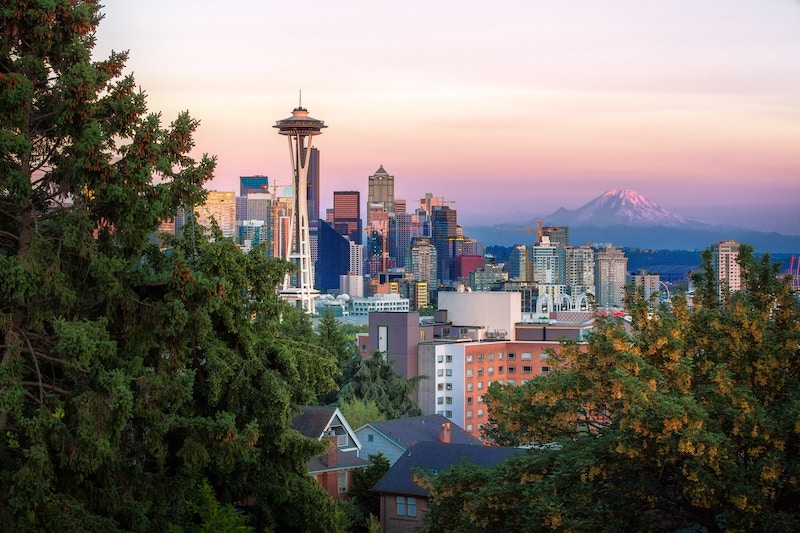 Seattle vs San Francisco: median income
According to census.gov, in the years 2017-2021, Seattle's median household income was $105, 391 compared to San Francisco's $126,187.
Seattle vs San Francisco taxes
Besides housing, taxes are the other major cost difference when living in Seattle vs San Francisco.
The state of Washington has no state income tax.
So if you have a salary of $100,000 before tax in Seattle you will have a take-home of $77,582 vs a take-home of $71,987 in San Francisco.
The sales tax rates in both cities are comparable. The sales tax rate in Seattle is 8.8%, except for a 9.3% tax in restaurants. The sales tax rate is 8.63% in San Francisco.
Seattle vs San Francisco crime
In 2022, Seattle had a violent crime rate of 736 per 100,000 people. The property crime rate was 5,784 per 100,000.
San Francisco saw slightly less crime with an average violent crime rate of 539 per 100,000 people and a property crime rate of 4,894 per 100,000 people.
Overall, the most common crimes in both Seattle and San Francisco are larceny, motor vehicle theft, and burglary.
Both cities are more statistically dangerous than other cities around the US, but you are slightly more at risk of being a victim of crime in Seattle than in San Francisco.
Seattle vs San Francisco weather
With the cost of living difference between these cities, you could say you pay for better weather and climate to live in San Francisco. On average, San Francisco receives about 24" of rain a year, compared to 37" in Seattle.
In Seattle's wet season of October-April, you have a 33% chance of any day of having rain. San Francisco's wet season is November-April when you have a 15% chance of having a rainy day.
What's the weather like in San Francisco?
San Francisco has a mild climate, with temperatures not fluctuating too much throughout the year. Nicknamed the 'Fog City', it can get quite chilly, and dressing in layers is key. The fog is so famous here, it even has its own name – Karl!
The great thing about the Bay Area is that you can drive 30-60 minutes north, east, or south to find that the temperature is 20-40 degrees warmer and the sky is crystal clear – something you cannot do in Seattle.
What's the weather like in Seattle?
Seattle, nicknamed the 'Rain City', has more typical seasons, though the winters are more gloomy and wet. If you like to live somewhere with seasons where the leaves change in the fall, you will enjoy Seattle.
But you have to put up with the cloudy and rainy season. Luckily, there is a lot to do in the Seattle area during the winter for adventure seekers such as the rainforest and waterfall hikes, snowboarding, and skiing.
How can the Seattle weather affect you?
Seattle weather can greatly affect some people's quality of life so it's important to consider. As outstandingly beautiful as I found Seattle and the state of Washington in the summer, I would not be able to last the winter.
I lived in Seattle on a travel nurse assignment from August – December and it was like someone turned on a switch in about mid-October. Days with the sun were very few and far between with a constant drizzle of rain. I remember not seeing the sun for a solid 10 days at one time.
But this is why the Pacific Northwest stays so green!
San Francisco Weather Month by Month

Seattle Weather Month by Month

Seattle vs San Francisco things to do
In Seattle, you can head to the top of the famous Space Needle, visit Pike Place Market, check out one of the world's most immersive pop culture museums, or enjoy one of the city's many parks.
Also right near Pike Place Market, you can ride the Seattle Great Wheel, visit the original Starbucks, and check out the city's grossest tourist attraction – The Gum Wall, which is similar to the gum wall in San Luis Obispo in Central California.
If you enjoy seafood, Seattle is a perfect place to try the fresh catch and the city is especially known for its salmon.
Best things to do in San Francisco
In San Francisco, be sure to see the Golden Gate Bridge, visit Golden Gate Park, drive down the crooked Lombard Street, and take a photo of the Painted Ladies.
You can also take a ferry to Alcatraz Island, visit the Palace of Fine Arts, and check out Fisherman's Wharf. Each neighborhood in SF is very unique and distinct, which the city prides itself on. The city has the most diverse restaurants – you could satisfy any appetite and foodies will have their pick of amazing places to eat.
Best things to do in Seattle
Seattle could be explored in 2-3 days, whereas you could easily spend 5 days in the city of San Francisco alone to get a taste of each neighborhood since they are so unique.
Summer in Seattle is hard to beat with the outdoor opportunities to do within the city and a few hours' drive. If you're planning a trip in any other season, I'd pick San Francisco.
Seattle vs San Francisco: outdoor opportunities
Both Seattle and San Francisco have no shortage of outdoor opportunities.
Seattle has a few parks in the city itself, but where it shines is all the surrounding lakes, waterways, forests, and towering peaks. Seattle lies on the Puget Sound, a large inlet from the Pacific Ocean. You can take whale-watching tours to see both humpbacks (May-September) and orcas (October-December).
In the city itself, be sure to check out Golden Gardens Park for mountain views on a sandy beach – you can even have a bonfire here!
Outdoor opportunities in Seattle
There are also many beautiful islands just a short boat ride from Seattle which make for the perfect long weekend. Many Seattle locals own paddle boards, as this is a very popular summer activity on the numerous lakes in and around the city.
But the hiking and mountains are really where Seattle wins.
There are two dormant, snow-capped volcanoes – Mount Rainier 2 hrs South and Mount Baker 2 ½ hrs North. You can see them from the city, but you can also find amazing hiking opportunities around each.
The North Cascades, about 3 hrs north of Seattle has some of the most spectacular mountain views you'll find in the U.S. 4 hrs west of Seattle you'll find Olympic National Park which features rainforest, waterfalls, and an epic coastline.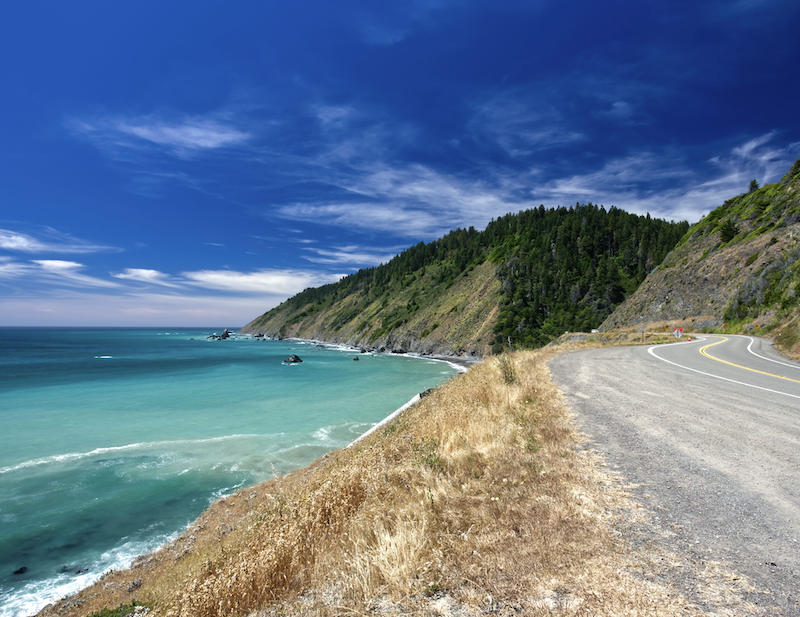 Outdoor opportunities in San Francisco
San Francisco has many great parks in the city itself, including Golden Gate Park which has many gardens and walking trails.
➡️ Find out about the best California road trips
There are many viewpoints and parks located around the city as well, including Twin Peaks, Bernal Heights Park, and Alamo Square Park. You'll find great hiking opportunities along the coast and towering Redwoods minutes over the Golden Gate Bridge in the Marin Headlands.
Check out Mount Tamalpais in the area for amazing sunrise and sunset views. Head South or North to explore the magnificent California coast.
✅ Check my guide to the best Central California cities
A few hours south of San Francisco you'll find Santa Cruz and the world famous Big Sur. Going north you can hit Point Reyes National Seashore or Bodega Bay, one of my personal favorites on the California coast. For a long weekend road trip from SF, you can drive 4 hrs NE to Lake Tahoe or 4 hrs SE to Yosemite National Park.
How big is San Francisco vs Seattle?
Seattle's city limits span 84 square miles with a population of 737,015.
The city of San Francisco is just 47 square miles. Being the 2nd densest city in America it has a population of 815,000.
So, Seattle encompasses a larger area with fewer people than the much denser San Francisco.
What is the traffic like in Seattle and San Francisco?
In an article published by The Street in February 2023, both Seattle and San Francisco make the list of the 30 cities with the worst traffic.
San Francisco makes the top 10 at number 8, while Seattle is down at number 20.
Funnily enough from my personal experience, I found Seattle and its greater area to have far worse traffic.
But I'm guessing this is probably very individual and dependent on the time of year. I just remember making a drive that should have taken 2 ½ hrs on a weekday in the summer and it took almost double -it was maybe the worst traffic I had ever encountered!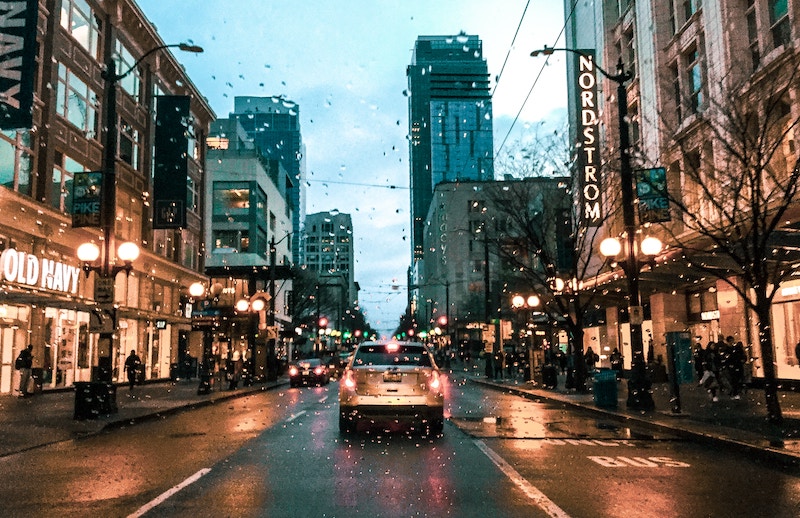 Seattle vs San Francisco Public Transportation
Seattle has the King County Metro Transit provides a bus service connecting downtown Seattle and its outer neighborhoods. There is also the link rail through Sound Transit that goes through many parts of Seattle and connects to the SEA-TAC airport. These options run $2.25-3.50 per ride for adults.
The San Francisco Municipal Transportation Agency (SFMTA) has the Muni which includes cable cars, street cars, light rail, and buses that connect many parts of the city. A single ride for an adult is $2.50.
There is also the Bay Area Rapid Transit (BART) with links to the SFO airport and many cities in the area such as Oakland and Walnut Creek. BART pricing depends on your starting origin and destination.
San Francisco vs Seattle: population
In an article published by WalletHub in 2023, San Francisco came in at 15 on the list of the most culturally diverse cities in the U.S. Oakland, just East of SF came in at number 10.
San Francisco's population is about 50% white, 6% black, 37% Asian, 16% Hispanic or Latino, and 5% in 2 or more races. Seattle's population is about 65% white, 7% black, 16% Asian, 7% Hispanic or Latino, and 9% two or more races.
One thing people have said about SF is that it can feel much more 'uppity' than other cities. With its sky-high house prices that drive many affluent individuals into the area, it can be a competitive city to live in. In comparison to Seattle, where many typically are more interested in their favorite outdoor activities.
While SF and Seattle are diverse, SF is more culturally mixed but can be a more competitive, affluent city that some would find hard to live in.
Best neighborhoods in Seattle
Ballard – Once home to a Nordic fishing community, is now known for its lively, hip food scene. Visit nearby Golden Gardens Park to watch the sunset over the mountains with a bonfire to keep you warm.
Fremont – One of the best areas to live in Seattle, has artsy and boho vibes. There's a weekly Sunday market open year-round with food trucks, handmade crafts, clothes, and jewelry. Find funky street art and sculptures around the neighborhood, including the huge Fremont troll.
Capitol Hill or dubbed "Cap Hill" by locals, is an area rich in diversity with plentiful restaurants and nightlife.
The Queen Anne – home to the Space Needle, Chihuly Garden and Glass, and Kerry Park which has the absolute best views of the city with a Mount Rainier backdrop.
Greenlake – a great neighborhood to live in and visit. Take the 3-mile walking path surrounding the lake, have a picnic on its shores, or get out on the water and paddle board. Nearby Wallingford is a lovely residential area with a main strip with lots of great places to eat.
What neighborhoods to avoid in Seattle?
There aren't many areas to steer clear of in Seattle, but there are areas to exercise more caution and don't go out alone at night. These include the Pioneer District, the International District, First Hill, some parts of Belltown, Northgate, and downtown Seattle particularly at night. And even though they are popular and mostly safe, avoid Capitol Hill after dark as well as Lower Queen Anne.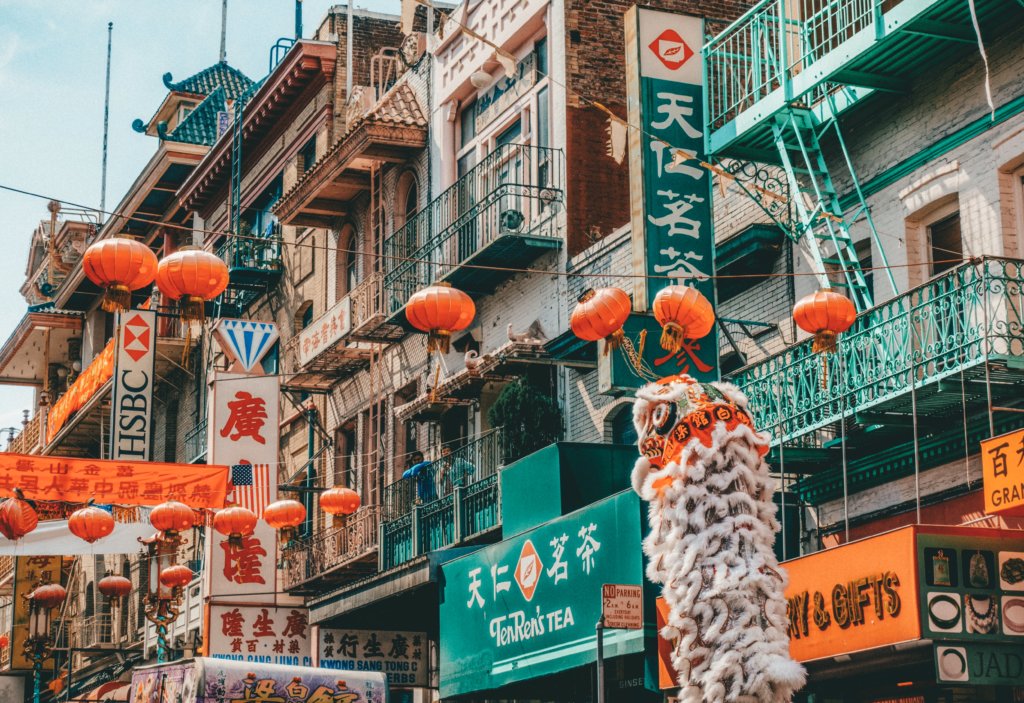 Best neighborhoods in San Francisco
As mentioned earlier, one of the things that make San Francisco so special is its many distinct neighborhoods and diversity.
The Marina District – it the Palace of Fine Arts, an exceptional place to spend an afternoon, and the Marina Green- a large park with Golden Gate Bridge views.
The Castro – SF's LGBTQ neighborhood that is very fun to walk around in. The streets are colorful and vibrant, and many shops have very tongue-in-cheek names. Don't forget to stop at Hot Cookie for yummy, warm cookies in … special shapes! I lived in the Castro for a few months and loved exploring the surrounding area.
Noe Valley – located close to Castro, Noe Valley is voted one of the best neighborhoods to live in SF, and has a cute main strip with great restaurants.
Haight-Ashbury – the OG hippie neighborhood was once home to Janis Joplin and the Grateful Dead. This area still holds on to its countercultural roots, and I think it has some of the most beautiful homes in the city.
Chinatown – this San Francisco neighborhood has the largest Chinese population outside of China. Admire the amazing architecture and savor the Chinese cuisine.
The Mission – One of the best foodie areas and has Mission Dolores Park, a huge green space with great city views. It's a neighborhood that is a bit rough around the edges and you should use caution and street smarts as it can be a high-crime area, but still worth the visit!
North Beach – SF's Little Italy. Here you can dine on amazing pizza, pasta, and fresh gelato. My favorite gelato shop is Lush Gelato for its unique and fresh flavors. There is also great nightlife in this area.
Russian Hill – A few blocks over from North Beach is Russian Hill. After you've eaten your weight in Italian food, head up to one of my personal favorite views in the whole city at Ina Coolbrith Park. Russian Hill is also home to the infamous 'World's Crookedest Street': Lombard Street.
What neighborhoods to avoid in San Francisco?
The Tenderloin, SOMA (South of Market), Hunters Point, Bayview, Golden Gate Park after dark, and the Outer Mission. I would especially emphasize the Tenderloin and SOMA – do not go into these areas.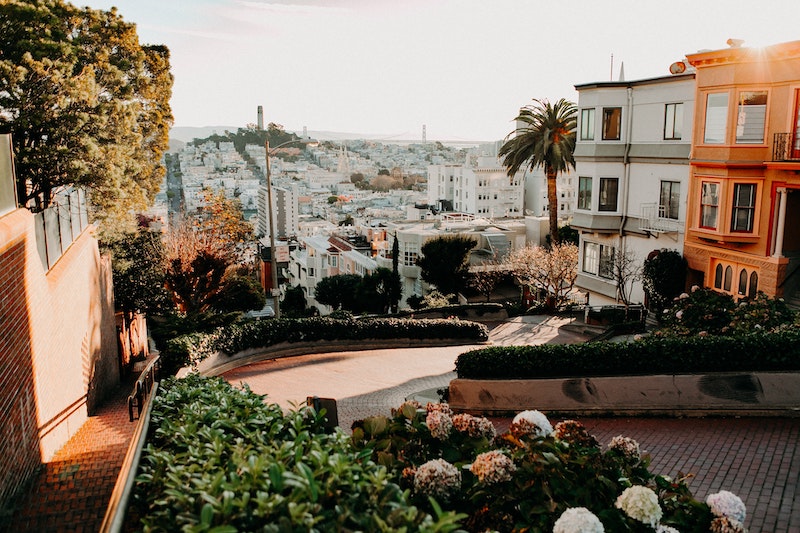 What are the pros and cons of living in San Francisco
Pros:
A very walkable city with unique architecture and plentiful parks and open spaces
Variety of restaurants for any cuisine and palette
Many outdoor, nature, and hiking opportunities in the city itself, and very close by
Temperate climate with lots of sun, but if it's too chilly or cloudy you can drive a short ride away to get warmth and clear skies in the surrounding Bay area.
Plentiful jobs with many opportunities. It's ranked as the best city to find a job according to WalletHub. Although the tech industry has been exploding since the 1990s here, South San Francisco has a giant biotech industry that has jobs for scientists and pharmaceutical manufacturers. There are many hospitals in the area with healthcare jobs and of course, plentiful restaurants and stores to work in.
Cons:
The cost of living is high, notably with mounting housing costs and taxes. San Francisco consistently ranks as one of the top three most expensive cities in the U.S.
Homelessness and drug use throughout the city. Even in the best parts of the city, it is likely to encounter some homelessness.
High rate of crime, notably car break-ins, and theft. You can't leave anything in your car in the whole Bay area for the risk of your car being broken into.
Traffic, mostly going in and out of the city, especially from Oakland, and heading into the city from the South Bay.
Can be a competitive city to live and work in
Wildfires in the summer can make for hazardous air quality and low visibility
What are the pros and cons of living in Seattle
Pros:
Nicknamed the 'Emerald City, Seattle, and the surrounding area are green year-round
There is no shortage of outdoor activities any season with some of the best hiking and mountain views you'll find in the whole U.S.
Also has a great job market, ranking #11 according to WalletHub's best cities to find a job. Seattle is home to Amazon, Microsoft, Boeing, and more.
There is no state income tax AKA a lot more money in your paycheck.
You can find a neighborhood with a more residential feel while still being in the city
The great food scene, especially the fresh seafood
Cons:
Very cloudy and rainy, especially during the fall, winter, and spring months.
The 'Seattle Freeze' affects some visitors and new transplants into the city. This phenomenon is known as Seattle locals who come off as unfriendly, giving newcomers the cold shoulder. I didn't find this particularly true during my time there, but some fellow travel nurses felt this was true.
Similarly to SF, Seattle has a lot of crime and homelessness. It is another city where you do not want to leave any valuables in your car.
Expensive city to live in, ranking consistently in the top 10 most expensive cities in the U.S.
Terrible traffic in the city itself and the greater Seattle metro area
Wildfires in the summer can make for hazardous air quality and low visibility
So what's the main difference between Seattle and San Francisco?
While Seattle and San Francisco are alike in quite a few ways, they also have some distinct differences.
Their main differences are in price/affordability, weather, and culture.Seattle, while still expensive, is more affordable to live in than San Francisco.
San Francisco has more temperate weather with less rain, more sun, and less cloud cover for the year compared to Seattle.
San Francisco has a more diverse culture with distinct neighborhoods but can be a competitive city to live in; while Seattle is a bit more laid back.
San Francisco vs Seattle: FAQs
What's better, Seattle or San Francisco?
Both Seattle and San Francisco are spectacular cities to visit and live in.
San Francisco has consistently better weather with more sun, while Seattle can get very cloudy and rainy for multiple months of the year. But all of this rain is what keeps it so green – while it's not uncommon for SF to experience drought.
San Francisco has more plentiful outdoor opportunities in and very close to the city, whereas Seattle has more diverse outdoor opportunities within a few hours' drive.
They both share a similar risk of crime and encountering homelessness, as well as wildfire risks.
As you can see, you really can make an argument for either city, depending on the time of year you're in the city and what you enjoy.
After living in Seattle and San Francisco that I love the actual city of San Francisco a lot more than Seattle. But, there is nothing like a Seattle summer when you can take short road trips to the mountains.
Is Seattle more expensive than San Francisco?
Seattle, while still being expensive, is a more affordable city to live in than San Francisco.
On average, San Francisco is 35% more expensive to live in than Seattle. So if you are making $100,000 yearly in Seattle, you must make $135,000 in SF.
The biggest cost of living factors is housing and taxes. Food costs were also on average slightly higher.
The median home price in Seattle as of April of 2023, is $770k, compared to 1.2 million in San Francisco 1.2 million.
Washington State has no state income tax, while California does.
Will Seattle become the next San Francisco?
Seattle has been certainly following the trend of San Francisco with its booming tech industry along with its growing city population. Many tech companies were founded and still going strong in each of these cities.
Seattle has Amazon, Microsoft, and Nintendo, amongst many others. While San Francisco has Apple, Google, Airbnb, Uber, and more.
Some think San Francisco is dying off due to many tech companies leaving the Bay Area to decrease their costs, especially after COVID, and they are going to other cities around the country including Seattle.
Seattle saw a population growth of 0.86% between 2020 and 2022, while San Francisco saw a population decrease of 0.5% in the same period.
So, Seattle may become the next San Francisco.
San Francisco vs Seattle: final word
Both cities are fantastic places to visit and live, but they each have their drawbacks as well.
While Seattle is becoming more expensive, it is still cheaper to live in compared to San Francisco. Seattle is also less dense in population than SF.
However, SF has better weather year-round with less cloud cover and rain than Seattle.
There is more to do in San Francisco with more culture and the ultimate foodie paradise. But the area around Seattle has more diverse outdoor opportunities than San Fran.
It is easy to make a case for each of these cities, so it depends on the individual and their preferences!