Disclaimer: This post contains affiliate links. At no cost to you, I might earn a small commission if you make a purchase through the links in this article.
A colorful surfing town with artsy vibes, Sayulita is one of the most popular places on the Pacific side of Mexico. While Sayulita was a hidden gem just over a decade ago, today it's an international favorite, and travelers come here from all over the world to enjoy its relaxed atmosphere and ride the wave.
There are plenty of things to do in Sayulita from enjoying surfing to supporting the local artisan community and participating in conservation efforts. With so much to cover, let's dive in!
Best things to do in Sayulita Mexico
1. Enjoy surfing in Sayulita
Surfing in Sayulita is one of the best in Mexico. While the town is known for its calm breaks that attract many newbie surfers, there are plenty of spots for more advanced surfers in the area like Punta Mita and Litibu that are within driving distance from Sayulita.
Sayulita beach is home to numerous surfing schools for all skill levels. Don't be shy, sign up for a lesson, and have an experienced instructor give you a crash course!
Best surfing schools in Sayulita
Book your surfing lesson in Sayulita today
How much do I need to pay for a surfing lesson in Sayulita?
Most surfing schools in Sayulita charge between $40 and 70 USD for a lesson and an average of $20 USD to rent a surfboard or paddle board.
➡️ Book a private surfing lesson in Sayulita
PRO TIP: Another option for surfing near Sayulita is Playa La Lancha which is in Punta Mita about 20 minutes away from Sayulita. This place has calm waves and warm water. Surfers also say that it has one of the best breaks in the area due to its consistency, and it's not as busy as Sayulita.
Can beginners surf in Sayulita?
Sayulita is one of the most popular surfing places in Mexico that's perfect for beginners. Sayulita's main beach has a great surf break that's suitable for newbie surfers.
Do I need a wetsuit for surfing in Sayulita?
Although you generally don't need a wetsuit for surfing in Sayulita, you might consider wearing a 1-2 millimeter suit from December through March when water temperatures are cooler than in summer months.
2. Hike Monkey Mountain near Sayulita
El Cerro Del Mono (or Monkey Mountain in Spanish), is one of Sayulita hidden gems just south of town.
Hiking to the top of this jungle-covered hill is a great way to get exercise and enjoy the stunning views of the Nayarit coastline. The hike is 5.7-mile out-and-back trail with steep sections, so bring water and wear good hiking shoes.
The easiest way to get to the Monkey Mountain is by rental car, but you can also take a taxi from Sayulita to the beginning of the trailhead.
✅ CLICK HERE TO RENT A CAR FOR YOUR TRIP TO SAYULITA
PRO TIP: The hike to Cerro Del Mono is just outside of Higuera Blanca, a small village off the highway. Nearby you can also find Litibu, another pueblo with a wide beach where you can take a swim after hiking.
Book a guided tour of Monkey Mountain if you don't have a car!
3. Grab some ice cream
As someone who loves ice cream, I think you should visit at least one of Sayulita's ice cream shops! 😊 There are many small ice cream shops in Sayulita where you can try paletas, a traditional Mexican ice cream that looks similar to a popsicle; or shaved ice that has a multitude of flavors.
4. Participate in turtle conservation
Sayulita used to have a problem with poachers stealing turtles' eggs, but luckily, things have changed. Thanks to the efforts of local volunteers turtles can now nest mostly safely on Sayulita beaches, and tourists can also learn about conservation initiatives.
Sayulita's coastline is home to several types of turtles including Olive Ridley and Leatherback Turtles, the second smallest sea turtles in the world. Although turtles spend most of their life in the water, the females come to the coastline to lay their eggs.
The best way to support local conservation efforts is by participating in events like releasing newly hatched turtles into the ocean. Sayulita Turtle Camp (Campamento Tortuguero Sayulita) is a community group that educates everyone about turtle conservation and organizes turtle releases.
5. Take a photo on Calle Delfines
Even if you have never visited Sayulita, there's a good chance you've seen photos of Calle Delfines (or Slap Street). Adorned by colorful Papel Picado, and flanked by street vendors, tour offices, and restaurants, it's a perfect spot to take a colorful photo!
While taking photos on this street is one of the best free things to do in Sayulita, this place gets busy quickly, as many travelers come here to snap photos and take videos. By 10 a.m., the street has a decent amount of traffic, so your best bet is to arrive as early as 7 a.m. and no later than 8 a.m.
PRO TIP: Slap Street is not the only place in Sayulita where you can take photos with the colorful papel picado. There are several streets throughout Sayulita, so take your camera and explore the town on foot.
6. Go whale-watching
Whale watching is one of the best things to do in Sayulita if you visit this town between November and April.🐋 The Bahia de Banderas near Puerto Vallarta is home to migrating humpback whales that come from the Pacific Coast of Canada and the United States.
While you can book a whale-watching tour from Sayulita, remember that seeing these marine giants is never a guarantee. Most travelers end up spotting a while at least a few times and seeing a couple of dolphins splashing in the waters.
Best whale watching tours in Sayulita
✅ Check my complete guide to tipping in Mexico to find out how much you should tip your tour guide.
When looking for a whale-watching tour from Sayulita, remember to book it with a company that respects the environment and uses quiet boats that don't disturb the marine wildlife.
7. Take a day trip to Islas Marietas
One of the most popular day trips from Puerto Vallarta is the uninhabited Islas Marietas (Or Marieta Islands), also called "The Galapagos of Mexico," thanks to their abundance of rare wildlife that can't be found anywhere else!
Although Islas Marietas is among one of the most popular places to visit in Nayarit, most tours leave from Puerto Vallarta. Still, you can join a few local tour companies in Sayulita to enjoy these rugged Pacific islands that boast an incredible array of wildlife.
Best tours from Sayulita to Islas Marietas
These protected islands are home to many fish and birds like pelicans, brown boobies, egrets, and others. Besides wildlife watching, a trip to Marietas Islands also includes snorkeling and kayaking, as well as a visit to its crown feature, "the Hidden Beach."
And if you get lucky, you could also spot a whale making a splash, as these marine mammals often swim around Puerto Vallarta Bay.
➡️ Book your day trip to Islas Marietas from Sayulita here.
8. Explore Sayulita artisan market
Shopping in Sayulita's artisan market was one of my favorite things to do in Sayulita! Here you can find all types of Mexican arts and crafts with vendors come here from different parts of the country.
The entrance to the market is just before the bridge leading to downtown Sayulita.
Sayulita's artisan market is a perfect spot to grab some souvenirs and presents for your friends back home. I especially loved shopping for colorful artisan jewelry like earrings and bracelets, and I recommend stopping at this colorful Mercado during your time in Sayulita Mexico.
10. … And don't forget to visit local boutiques
Walk around the center of Sayulita, and you will find many small boutique stores where you can find anything from jewelry to clothing and home goods. Shopping is one of the most fun things to do in Sayulita, and you can easily spend a couple of hours exploring local stores.
11. Stop by at Mercado Del Pueblo
Another market in Sayulita, Mercado Del Pueblo takes place on Friday morning and offers a variety of artisan arts and crafts.
12. Take a picture with a Sayulita sign
Located on Sayulita's Calle Principal, the colorful Sayulita sign is another popular spot for taking photos. Also nearby, you can find a lot of street vendors selling trinkets, jewelry, and colorful souvenirs. Just like in the Sayulita's artisan market, here you can find many handcrafts by the Huichol community, native to Nayarit.
Around the plaza, there are dozens of restaurants and cafes, where you can enjoy authentic Mexican dishes and sweet treats like frozen bananas covered in chocolate, churros, or yummy pastries. Plaza Principal is also a popular gathering spot, and you can find many events and mini concerts take place here.
13. Participate in a yoga class
Taking a yoga class is one of the best things to do in Sayulita when it rains. Many hotels in Sayulita offer yoga sessions to their guests, but you can also take a yoga class in one of the yoga studios like Paraiso Yoga.
Since yoga is a big activity in Sayulita, you will find many offers and no lack of great teachers who chose Sayulita as their home base. This fun tour combines yoga and hiking in Sayulita!
14. Go on a taco tour
When you come to Sayulita, you will notice the abundance of taco stands and restaurants offering up tacos of all sorts. While you will need a while to check out all of them, the best way to sample local tacos is by taking a taco tour. This is one of the most fun things to do in Sayulita Mexico, accompanied by local guides who help you to discover the best taco spots in town!
15. Watch the sunset
There's quite nothing like watching the spectacular Sayulita sunset from the beach or one of the rooftop bars in Sayulita where you can enjoy the unspoiled views of the coastline. Sunset watching is one of my favorite free things to do in Sayulita! 😃
16. Take a tequila tour
Taking a tequila tour in Sayulita will allow you to taste the signature drink and better understand Mexican culture.
FUN FACT: Did you know that tequila is registered by the Mexican government? According to its stipulations, only drinks made in five states (Guanajuato, Jalisco, Michoacan, Nayarit, and Tamaulipas) and following a strict set of production rules can have a legal name of tequila.
This tour combines tacos and tequila tasting experience and has very good reviews!
17. Visit Sayulita beaches
Sayulita is home to several beautiful beaches, and if you are still not sure how many days to spend in Sayulita, visiting beaches should convince you to stay in town for a couple of days. Aside from the main beach which can be accessed from downtown Sayulita on foot, you can also explore less touristy, hidden beaches that offer a perfect getaway.
Playa Los Muertos – one of the easiest beaches to find near Sayulita. It's just south from downtown Sayulita near the cemetery, hence the name (the beach of the dead).
Playa Carricitos – Walk further along the trail that leads to Playa Los Muertos, and you will arrive at Playa Carricitos, a secluded beach with few people and no facilities. I highly recommend coming to this beach for the sunset!
Playa Malpaso – a gorgeous beach, Malpaso is the perfect mini-getaway from Sayulita. Walk north of Sayulita on the road that is near the beach and after it ends, take a dirt trail that will lead straight to the beach.
Pazcuarito – the most difficult beach to get to (and arguably the best of all Sayulita beaches), Pazcuarito takes about 30-45 minutes to reach on foot, but you can also arrive here by golf cart. The beach is located past Carricitos and is somewhat difficult to navigate, but the key is you need to follow the same dirt trail to get there.
18. Stay in a boutique hotel
Sayulita has many cool boutique hotels where you can enjoy your time, work remotely, take yoga classes, and mingle with other travelers!
Since Sayulita has become a tourist magnet, many hotels popped up in town. Here you can find everything from upscale boutique hotels in a jungle setting to relaxed hostels that are great for digital nomads and solo travelers looking to make new friends.
Booking.com is my go-to platform for choosing best hotels in Sayulita and other parts of Mexico
I recommend Sayulinda, located in the middle of downtown Sayulita. This is one of the best hotels in town that boasts a rooftop swimming pool, hammocks, ping pong tables, and other fun things.
19. Take a day trip from San Pancho to Sayulita
Taking a day trip to San Pancho is one of the best things to do in Sayulita if you are looking for a more quiet getaway. Located just 15 minutes north of Sayulita, San Pancho (also called San Francisco) is a small charming pueblo filled with cute stores, restaurants and artisan shops.
I recommend stopping there for a day, or better yet, booking a night at one of the hotels.
20. Explore the coast of Nayarit
If you have checked some of the best things to do in Sayulita off your bucket list, it's time to visit other towns along the coast of Nayarit. While Sayulita is a popular spot, you can also enjoy other destinations in the region, many of which have a different vibe to them. Let's take a quick look at some of the best of them
Litibu – a sleepy village south of Nayarit with a nice wide beach near Cerro Del Mono
Bucerias – a small town near Puerto Vallarta
Nuevo Vallarta – the last town on the Nayarit Coast before you arrive in Jalisco
Chacala – gorgeous bay with wide sandy beaches and spots for camping
Lo De Marcos – a quiet town with authentic vibes, a colorful plaza, and a gorgeous beach
San Blas – a great destination for wildlife watching, San Las boasts mini islands and plenty of nature. Crocodile tours are particularly popular here
PRO TIP: Most Sayulita visitors end up going on a day trip to San Pancho, the closest town just north of Sayulita. Spend a couple of days in San Pancho as it's strikingly different from Sayulita!
21. Learn scuba diving in Sayulita
Sayulita is a perfect place to try your hand at scuba diving! Although most tours go to Islas Marietas, there are several good dive sites near Sayulita. You can book your scuba diving tour online or with one of the local tour operators in town.
Best diving tours in Sayulita
If you want to get PADI-certified, you can book the Discover Scuba Diving Program, introductory course to scuba diving.
22. Explore Los Arcos
Another great place to enjoy while in Sayulita is Los Arcos, a wonderful place for snorkeling, paddle boarding and diving. Located about 30 minutes away from Puerto Vallarta, Los Arcos is a wonderful experience and is one of the best day trips from Sayulita.
23. Grab healthy food
It's easy to eat healthy in Sayulita, because the town has many restaurants with vegan and vegetarian menus.
I liked the variety of vegan and vegetarian options in places like Americua, AYU Plant Based Kitchen; and Flores and Colores. Here you can try a variety of food from comfort food to Mexican versions that can be veganized upon request.
Overall, Sayulita is a perfect place to stay lean and eat a healthy diet with many restaurants serving freshly prepared food, juices, and smoothies.
24. Or go for a fancy dinner
There are many great restaurants in Sayulita where you can enjoy a fun night out with your friends and family. During my time in Sayulita, I was dining out every day, and had a fun time exploring the local food scene.
Below are some of my favorite restaurants where you can try a variety of food:
El Itacate – Located near Sayulita's main square, El Itacate is one of the most popular restaurants in town. It has a vegan section, but also has many meat options on the menu. My favorites were vegetarian tacos with mushrooms and vegan cheese. Their quesadilla with hibiscus flower is a real treat.
Yeikame – If you are looking for authentic Mexican food in Sayulita, Yeikame is a must! It has a good combination of vegan and regular options and their portions are really BIG! Make sure to try their blue corn quesadillas, guacamole and hues rancheros!
La Rustica – One of the best pizza places in Sayulita, La Rustica is always busy! They also have a great drinks and appetizers like calamari and shrimp. And their chilaquiles are one of the best you will ever have!
ChocoBanana – A fun breakfast place on the main square of Sayulita, ChocoBanana has some of the best breakfast and brunch options in town with plenty of options for vegan and vegetarians.
25. Go on ATV tours in Sayulita
The jungles surrounding Sayulita are made for adventure and one of the best ways to explore them is by taking a guided ATV tour, since they can be tough to navigate on foot.
Traveling on the off-road vehicle will help you navigate unpaved roads, and challenging jungle terrain where few other tourists go. You will also get to see the spectacular Sierra Madre mountains and enjoy the spectacular rainforest.
This fun tour is one of the best things to do in Sayulita for adventure lovers!
26. Hire a professional photographer
Sayulita is one of the most photogenic destinations in Mexico. While you can always snap a few photos on your phone, it's much better to have a professional help you out!
➡️ CLICK HERE TO BOOK A PROFESSIONAL PHOTOSHOOT IN SAYULITA
Book a session with a photographer to help you take photos on the colorful Sayulita streets. It's a great idea if you want to have high quality photos from your trip!
27. Take a day trip to Puerto Vallarta from Sayulita
If you are traveling to Puerto Vallarta internationally, there's a good chance you will first stop in Puerto Vallarta, the biggest city in the region famous for its distinct architecture and vibrant pacific coastline.
Puerto Vallarta is a fun destination where you can spend some time, however, it's also possible to see some of the highlights in Puerto Vallarta in just a day.
Check my complete guide to the best things to do in Puerto Vallarta to plan your adventure!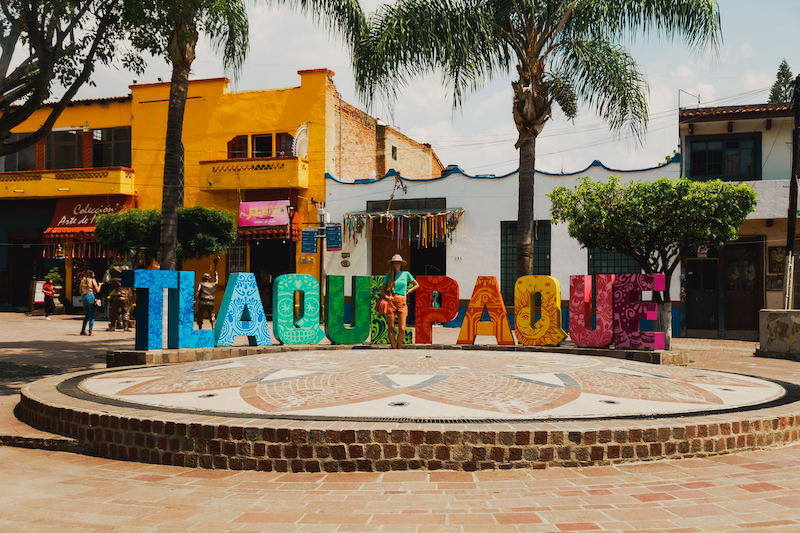 28. … or Guadalajara
Guadalajara is the second largest city in Mexico. And yet, it's often overshadowed by Mexico City, the country's busy capital. But Guadalajara is one of the best places to visit in Mexico if you want to learn the country's culture.
Not only Guadalajara has some of the best food in Mexico like lonches and tortas ahogadas, it's also where you can try some of the best tequila! It's the birthplace of Mariachi and home to some of the best museums in Mexico like MUSA Museum of the Arts University of Guadalajara and the Cabañas.
If that doesn't convince you to visit Guadalajara, here's a little secret:
The second-largest city is also a perfect budget destination, and is much more friendly for your wallet than trendy Mexico City. You can easily find accommodations for $30 USD and lower for your stay.
And the best part is that you can visit Guadalajara on this popular day trip from Sayulita
Best hotels in Sayulita
Sayulita has a good variety of accommodations from hostels and budget hotels to more upscale options and guest houses which are perfect for a long-term stay.
Here are some of the best hotels in Sayulita Mexico:
Budget hotels in Sayulita
📍Selina Sayulita – a great place for budget travelers and digital nomads, Selina offers a nice social atmosphere, central location, yoga classes, and a rooftop pool
📍Hotelito Los Suenos – Located near the beach, Hotelito is a good spot to relax in Sayulita Mexico. You can also get a massage and enjoy a free breakfast and yoga classes.
📍Viajero Sayulita – Amazing hostel in Sayulita also offers private rooms, cute designs, and friendly staff.
Mid-budget hotels in Sayulita
📍Distrito 88 – A small adult-only boutique hotel with a homey feel, Distrito 88 sits a few blocks from downtown Sayulita and the beach.
📍Vista Oceana – A beachfront hotel with a spacios rooftop and friendly staff, this is one of the best places if you want to be in the center of Sayulita
Luxury hotels in Sayulita
📍Avela Boutique Hotel – one of the best boutique hotels in Sayulita, Avela is an adult-only secluded hotel with postcard views of the nearby beach.
📍Anjali Casa Divina – Located on the hillside and surrounded by the jungle, Anjali is a perfect escape from the busy streets of Sayulita. This hotel is known for yoga retreats, gorgeous views, and nice, quiet atmosphere.
Check my complete guide to the best hotels in Sayulita to find the right fit for your budget.
How to get to Sayulita, Mexico
Getting to Sayulita is easy, whether you are trying to get there from another destination in Mexico or from overseas. You can get to Sayulita by flying to Puerto Vallarta, the largest international airport in the area. When you clear the customs, there are a few options on how to make your way to Sayulita, which is about 45 minutes north of Puerto Vallarta.
By rental car
The easiest way to get to Sayulita from Puerto Vallarta is by renting a car. This way you can travel at your own pace without having to worry about public transportation and also visit other beach towns in Rivera Nayarit. I recommend DiscoverCars, my favorite platform for renting cars in Mexico that offers flexible rates and good inventory.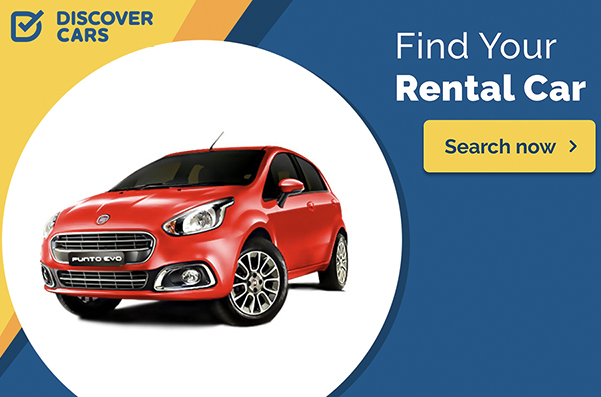 Check my complete guide to renting a car in Puerto Vallarta to avoid wasting money!
👉 Book your rental car for a Sayulita trip here.
By transfer shuttle
You can also get to Sayulita by booking a shuttle bus which will take you straight from the Puerto Vallarta airport to your hotel in Sayulita. Shuttle buses transport about 10-15 people per trip.
Book a private transfer from Puerto Vallarta to Sayulita here.
By public bus
You can catch a regular bus from Puerto Vallarta airport to Sayulita. All you need to do is walk across the footbridge outside the Puerto Vallarta Airport, and find the bus stop. Buses to Sayulita typically have the big letters "Compostela" on them and have a sign on the windshield that says Sayulita.
How much does a bus from Puerto Vallarta to Sayulita cost?
The bus to Sayulita from Puerto Vallarta costs $2, but be prepared for a longer drive (about 1,5 hours), as these buses make frequent stops. While they have a set schedule, they don't always stop at Puerto Vallarta's airport. When you see one of these buses, just flag them down, so you don't have to spend the next 10-15 minutes waiting for the next one.
By taxi
Taxi is the most expensive way to get from Puerto Vallarta to Sayulita, which can cost anywhere between 1,000 and 1,500 Pesos. If you are traveling with a group of friends, taking a taxi to Sayulita could be a good idea, since you would split the price.
If you still have questions, read my complete guide on how to get from Puerto Vallarta to Sayulita.
Best things to do in Sayulita: FAQ's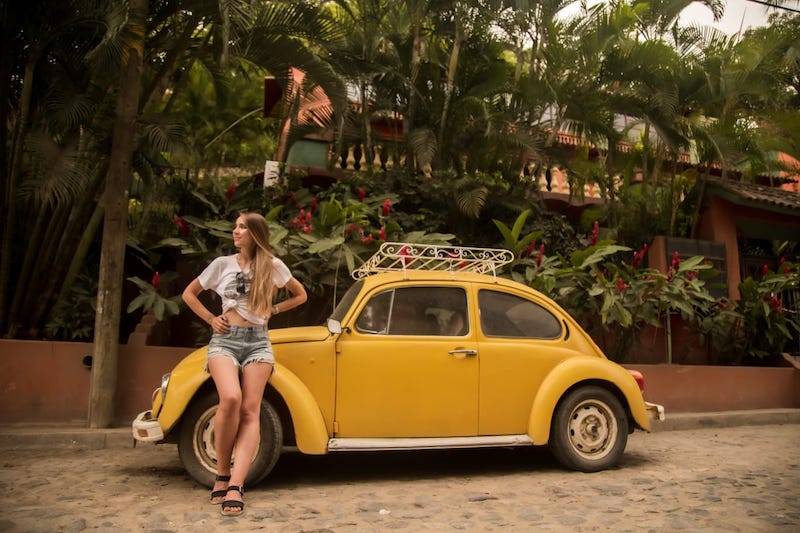 Where is Sayulita Mexico located?
Sayulita sits in the southern part of Nayarit State on the Pacific Coast of Mexico. Sayulita is a designated Pueblo Magico, with plenty of charm and gorgeous scenery. Travelers love Sayulita's cozy atmosphere with organic cafes, boutique shops, and small locally run hotels.
Is Sayulita safe?
Tourism is the main industry in Sayulita and as a foreign visitor, you are mostly safe, but that doesn't mean you can forget about common sense. Petty crime still can happen in Sayulita, and you should always keep an eye on your belongings, whether you are at the beach or in a bar.
Just like any other place, Sayulita is not perfectly safe. While you should enjoy this charming pueblo, you should always be aware of your surroundings and be careful about sharing your travel plans or personal information with strangers.
Leave your designer clothes and flashy jewelry at home. Sayulita is a relaxed town where most tourists wear shorts and flip flops, and sporting expensive clothes can make you feel out of place.
How to stay safe in Sayulita?
To stay safe in Sayulita, buy a travel insurance.
Safety Wing is one of the best insurance plans for long-term travelers and digital nomads that covers you in the event of stolen and lost luggage, hospital visits and other unforeseen circumstances. WorldNomads is one of the most popular travel insurance options that offers option for long and short-term travel.
Is Sayulita safe for solo female travelers?
Sayulita is popular with digital nomads and is a great place to meet fellow travelers. While you can enjoy Sayulita at any time of the day, always be careful. Keep your documents in a safe place, keep your friends and family posted about your plans, and join tours with other travelers.
Is Sayulita a party town?
Yes, Sayulita is a party town! People come to Sayulita to enjoy surfing and outdoor scenery, but during the night the town comes alive with many bars, night clubs and restaurants playing loud music and hosting parties. Sayulita nightlife is one of the best in Rivera Nayarit, and many people come here from San Pancho, Bucerias and Puerto Vallarta to have a good time.
Should I bring pesos to Sayulita?
Yes, you should bring pesos to Sayulita. Credit cards are accepted in some stores in restaurants in Sayulita, but you should always have a few hundred pesos in your wallet when your are shopping or going out to eat.
How to get around Sayulita?
Sayulita is a small town and you can get around it on foot. Another option is to rent a golf cart from Rivera Golf Carts, a popular mode of transportation if you want to get around the village quickly. Taxis are available in Sayulita, but golf carts will help to keep the place clean, especially if you rent an electric golf cart.
How many days to spend in Sayulita?
Plan between 3 and 5 days if you want to cover the basics like surfing in Sayulita, local beaches, and take a few tours like Island Marietas or whale watching. And, don't forget to set aside at least a day for your visit to Puerto Vallarta, the largest city in the region!
Many travelers who plan to visit Sayulita wonder how many days they should spend there. While the town is small, there are many cool things to do in Sayulita and the surrounding areas, and it could take you up to a few weeks if you want to see more of the region and also explore the coast of Nayarit.
What is the best time to visit Sayulita?
Although Sayulita Mexico boasts a sunny, warm climate year-round, it has two distinct seasons: dry season and wet season.
Th dry season in Sayulita
The dry season in Sayulita is from November through May and is characterized by clear sunny days and little rainfall. The temperature during the dry season ranges between low 65 to 80 d degrees Fahrenheit and is perfect if you are looking for a warm sunny getaway. This is also the busiest time in Sayulita, and hotels and tours typically cost more.
The wet season in Sayulita
The wet Season from Sayulita is from June through October, with September and August seeing the most rain. The average temperature during the wet season ranges between the high 70s through the mid-80s. Although rainstorms are frequent during this time, they occur in the afternoon and pass quickly. T
The rainy season in Sayulita is also a perfect time to see the greenery and enjoy hiking in the area, as you get to see the lush green vegetation, unlike in the dry season.
What is the best time for surfing in Sayulita?
Sayulita is known as one of the most popular places in Mexico for surfing. If you want to learn this popular water sport, the best time to visit Sayulita is from April through September with the best waves and perfect surfing conditions. This is also the best time for swimming and staying in the water with the average water temperature between 78-86 degrees Fahrenheit.
Is Sayulita worth visiting?
Although Sayulita has become quite touristy, it's still worth a visit. Not only it's a perfect spot to learn surfing and paddle boarding, but it's also a gateway to Rivera Nayarit and the neighboring Jalisco, with many cool places in the region, which means Sayulita is a convenient base for your adventures in the area.
What to know before visiting Sayulita
Be a responsible tourist – Sayulita has undergone a tourist boom, and while the town used to be quiet, it's not anymore. During the high season, Sayulita has a big overcrowding problem. Walk as much as you can, use less plastic, and always clean up after yourself – never leave your trash around!
Support local artisans – Sayulita is well known for its artisan community, and the best thing you can do is support its artisan community by participating in workshops and buying locally made arts and crafts.
Get some street food – While Sayulita has many restaurants, don't forget to grab some street food when visiting the town. This way, you will help locals who make their living on the streets of this colorful pueblo.
Best things to do in Sayulita Mexico: final word
Whether you want to surf, hike or just enjoy relaxed vibes, Sayulita is a perfect town to put on your Nayarit itinerary. Spend a few days in Sayulita to enjoy its chilll atmosphere and outdoor activities before visiting other coastal towns in the region.
More resources for planning your trip to Sayulita Mexico
Agoda.com – a great website for budget hotels in Sayulita and other parts of Mexico.
WorldNomads – Great service for insurance coverage that will keep you safe on the road.
Safety Wing – Excellent insurance plan for long-term travelers that offers competitive rates is you are planning to stay on the road several weeks in a row.
iVisa – the best website for getting help with your Mexico visa.
DiscoverCars – There's nothing like exploring Sayulita and surrounding areas at your own pace. Consider renting a car at Discover Cars if you want more freedom exploring the Pacific Coast of Mexic
GetYourGuide.com – This is one of the best platforms for finding best tours in Sayulita. Get Your Guide is my favorite platform that offers awesome tours and top-notch guides in many destinations in Mexico.
CheapoAir.com – One of the best platforms for saving money on flights within Mexico and beyond.
Booking.com – a popular website with tons and tons of options for accommodations of all sorts.
How to plan your trip to Sayulita Mexico
If you want to see other places after visiting Sayulita, check some of my tips on how to get ready for your Mexico trip:
Is Mexico safe to visit?
This is one of the most frequently asked questions I get about Mexico travel! Thanks to news headlines, some think that Mexico is a crime-ridden, poor country where tourists get mugged and kidnapped.
But this is completely wrong!
Some parts of Mexico have been affected by cartel violence and are NOT recommended for foreign visitors.
But not all of the country is dangerous!
Wherever you travel, always use common sense and keep a low profile, to avoid attention. Leave your flashy clothes and jewelry at home and remember that if something seems to be good to be true, it probably is!
Do I need travel insurance for Mexico?
Mexico is a big country full of contrasts, diverse landscapes and wonderful cultural and historic sites. It can take months to explore. If you plan to stay on the road for a few months, I recommend getting Safety Wing, one of the most popular options for long-term travelers.
Do I need a visa for Mexico?
If you are traveling to Mexico from the United States, Canada or Europe, you don't need a visa for Mexico. All you need to do is fill out a form that you will need to keep and turn in when you leave the country. It's important to keep it safe, because if you lose it, you will need to pay a fine.
Visa requirements for Mexico have recently changed and if you plan on staying in the country for an extended period of time, you may have to answer some questions about how you plan to support yourself while staying in the country. iVisa is a great resource for helping you to navigate the process and get your Mexico visa, if you want to stay here for an extended period of time.
Is it safe to drive around Mexico?
Driving in Mexico is one of the hot-button topics thanks to the headlines in the American news. The safety of driving in Mexico depends largely on where you are. Some states are less safe than others. For example the Yucatan Peninsula is considered safe for driving, while some states in central and northern Mexico are much less so.
To stay safe while driving in Mexico, use major highways which have tolls and limit your driving to day time.
Check my complete guide on renting a car in Mexico to learn my tips for driving in Mexico.
Can I drink tap water in Mexico?
No, you can't. Tap water is not safe to drink anywhere in Mexico, and you should bring a refillable water bottle on your trip or buy bottled water.