Hidden in the quiet bay along the coast of Nayarit, Sayulita is the perfect beach getaway. Most travelers know Sayulita because of surfing, but this town also boasts other activities like snorkeling, hiking in the jungle, and shopping in colorful artisan markets. There's a reason why Sayulita is designated a Pueblo Magico, a title that goes to places with significant historical and cultural importance.
Although Sayulita is a small town it offers many amenities of classic vacation spots like restaurants, hotels, and all kinds of tours. It has grown over the last decade, and now deciding where to stay in Sayulita is not an easy task. There are many cool hotels in Sayulita from hostels with social events and activities to chic boutique hotels and spacious villas perfect for a long-term stay.
In this article, we will take a look at some of the best hotels in Sayulita. Whether you are a backpacker, a solo, or a luxury traveler, you will know what your options are after reading this article. I sourced some of the best hotels in Sayulita and the best parts of town, so you can decide what works best for you.
Where to stay in Sayulita
Before we begin talking about the best hotels in Sayulita, let's look at different areas of Sayulita. Although it's a small town, it's divided into three distinct areas: downtown Sayulita, northern Sayulita, and the southern side of Sayulita, which most people refer to as the outskirts of town.
Downtown Sayulita
Downtown Sayulita is the most popular place to stay in Sayulita, but it's also the busiest. While it provides quick access to dining, nightlife, shopping, and the best things to do in Sayulita, it also can feel a bit hectic, especially at night when everyone comes here to party.
Here you can find many street vendors who sell colorful Huichol arts made by local artisans; listen to live music, grab some street food, and surf on Sayulita's main beach. This area has a lot of traffic and is rarely quiet, but on the other hand, if you stay in downtown Sayulita, you will be in the center of the action.
Best hotels in downtown Sayulita: Sayulita Central Hotel, Villa Amor, Hotel Ysuri
South Sayulita
The South end of Sayulita sits near Sayulita Beach and Los Muertos Beach. Don't let the name confuse you because when you look at it on the map, the south end is located to the west on the far side of Calle Marlin, where Calle Caracol becomes Calle Pescadores.
You can access the area by taking a small road from downtown that takes you along the beach. As you keep going, the road will become a trail. Many people use it for cycling or walking, so while you are further away from downtown Sayulita, it doesn't feel too isolated.
Most hotels in South Sayulita sit above this trail, on the hillside above Sayulita beach. If you are looking for spectacular views, this is the place, as these hotels in Sayulita boast some of the best scenery in town. Although South Sayulita is just 10 minutes away by walking from downtown, many travelers who stay here rent golf carts to Geta round.
Best hotels in South Sayulita: Siete Lunas
North Sayulita
This part of Sayulita is to the east of the Sayulita River (which looks more like a creek, especially during the dry season). North Sayulita is the quietest part of town that has more of a residential vibe to it. You can quickly get from here to downtown Sayulita by walking to have all the fun and get back to enjoy a quiet stay.
Although you won't have the panoramic views of South Sayulita here, you will be able to enjoy a quiet atmosphere and proximity to downtown Sayulita. There are also some restaurants and cafes in the area, but not as many as downtown.
Best hotels in North Sayulita: Avela Boutique Hotel, Bungalows Ximena
7 Best hotels in Sayulita
Don Bonito
Don Bonito is one of the most stylish boutique hotels in Sayulita. It boasts a beautiful aesthetic with minimalistic designs and cozy rooms.
This hotel is one of the few adults-only accommodations in Sayulita that has a restaurant, an outdoor swimming pool, and a lush garden. The hotel also has a spacious terrace and free wi-fi throughout the property that is perfect for remote workers and digital nomads who have come to love Sayulita.
Visitors love the small cafe on the property and the opportunity to do yoga on top of the roof. The beach is just a block away, so you can quickly grab a surf and ride the waves!
Book your stay at Don Bonito here
Casablanca
Putting you within a 10-minute drive of Sayulita Beach, Casablanca Sayulita Hotel is a perfect spot for those travelers looking for a more quiet getaway.
As soon as you step into your room, you can hear the sound of the waves crashing. The staff is friendly and welcoming, and guests love the location of this property away from the main public beach.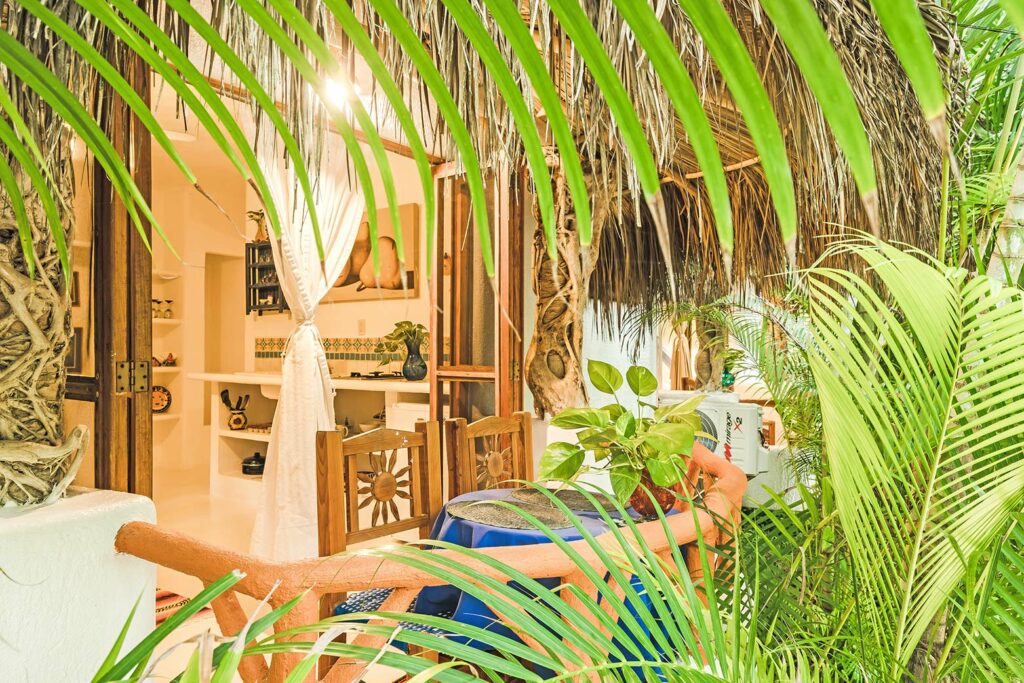 The hotel features a rooftop terrace and offers an airport shuttle (available 24 hours) for USD 175 per vehicle. Guests also can enjoy massages or body treatments for additional pay. The hotel has two outdoor pools and a spa tub, and all apartments come with standard amenities.
Book Hotel Casablanca here
Anjali Casa Divina
Made from local ecological materials, Anjali Casa Divina is one of the most popular places for yoga retreats in Sayulita. But aside from it, Anjali is also a boutique and vacation property and is a beloved spot for many travelers who come to Sayulita.
All property rooms have a wardrobe; are completed with a private bathroom, fitted with a shower, while some units at Anjali Casa Divina also feature a seating area. Most rooms have a view of the Pacific Ocean.
A continental breakfast is served daily at the property. Anjali Casa Divina also offers surf and yoga lessons at an additional cost – you don't even have to leave your hotel to try some of the best things to do in Sayulita!
Book your stay at Anjali Casa Divina here
Hotel Ysuri
Hotel Ysuri is one of the best beachfront properties in Sayulita that is known for its spectacular views and warm and welcoming staff who will go out of their way to make you feel at home.
Situated just a few steps from Sayulita Beach 5 minutes away by walking from town, Hotel Ysuri Sayulita has a restaurant, free private parking, an outdoor swimming pool, and a bar.
All rooms at Ysuri come with a closet, air conditioning, a safety deposit box, a flat-screen TV, and a private bathroom with a shower. Certain rooms have a kitchen with a microwave, a fridge, and an oven.
Cerritos Beach is an 11-minute walk from the accommodation, while Escondida Beach is 0.6 miles from the property. The nearest airport is Lic. Gustavo Diaz Ordaz in Puerto Vallarta, 24 miles from Hotel Ysuri Sayulita, and the property offers a paid airport shuttle service.
Book your stay at Hotel Ysuri here
Le Boheme Sayulita
La Boheme is a cute boutique hotel and one of the most stylish places to stay in Sayulita.
Located 8 minutes from the beach by walking, La Boheme has an outdoor swimming pool and a garden. The property boasts a quiet atmosphere, thanks to its location on the outskirts of town, and yet you are only 10 minutes away from bars and restaurants, so it's a win-win 🙂
Carricitos Beach is a 12-minute walk from the accommodation, while Escondida Beach is 0.6 miles from the property. The nearest airport is Lic. Gustavo Diaz Ordaz is 18 miles from La Bohème Sayulita, and the property offers a paid airport shuttle service.
Book your stay at La Boheme Sayulita here.
Selina
If you are looking for a place with a great social atmosphere, Selina Sayulita is a must-stay!
Selina offers a location and many activities perfect for long-term travelers and digital nomads. Visitors enjoy a fun atmosphere and an onsite cafe with music at night. The property also offers a variety of classes and events, where everyone can participate. Guests can choose from private and shared rooms.
Selina has an outdoor swimming pool and a rooftop terrace overlooking the oceanfront. Perfect spot for working or hanging out before going on adventures around Sayulita.
Book your stay at Selina Sayulita here
More hotels in Sayulita
Didn't find a hotel you liked? Check more options for the best hotels in Sayulita on Booking.com, one of the best platforms for finding deals on accommodations in Sayulita and other parts of Mexico.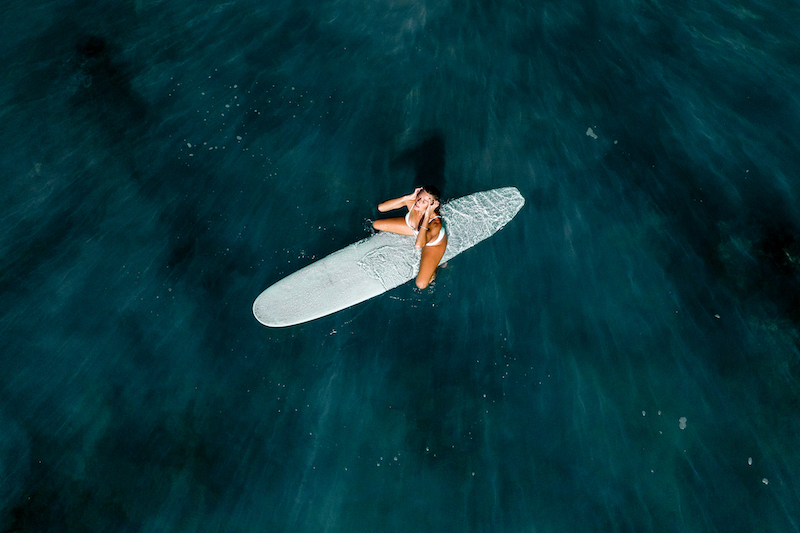 Tips for finding the best hotels in Sayulita:
Since Sayulita has been "discovered," it has become a busy destination. If you are looking for a quiet getaway, your best bet is to look at places north of Sayulita like San Pancho, Lo De Marcos, or Chacala, which are more off the beaten path.
Most hotels in Sayulita are very relaxed and you won't find huge sprawling resorts here. Many accommodations here are either boutique hotels, hostels, or villas. While they have reasonable prices, don't forget to book them in advance.
Walking around Sayulita is easier than navigating its streets by car or golf cart. Even if you stay in one of the more remote Sayulita hotels, you are better off just walking around. Sayulita can be busy, and finding parking can be a challenge here.
Some hotels charge extra for things like tours, meals, and other services. Pay in pesos whenever you can, as you will most likely pay slightly more if paying in dollars.
Always check prices – if your hotel offers tours and activities, always check prices with local tour operators, as they sometimes can be cheaper. Viator.com is my favorite platform for finding good deals on tours in Sayulita and all over Mexico.
Consider the low season – prices on hotels in Sayulita are the highest from November through the end of April. This is the high season with little rain and plenty of sunshine.
PRO TIP: Speaking from personal experience, the low season is a great time to visit Sayulita, as it's less crowded and you can also see the lush greenery around town thanks to all the precipitation.
Do I need a car in Sayulita?
No, you don't need a car to get around Sayulita. It's a small town, and parking is somewhat limited, especially during the high season. While I recommend renting a car in Puerto Vallarta to explore the coast of Nayarit beyond Sayulita, you can easily explore this pueblo by walking.
Check my complete guide to renting a car in Puerto Vallarta to avoid the worst tourist mistakes!
Even if you stay in one of the most far-flung hotels in Sayulita, it will take you no more than 15 minutes to reach downtown on foot. If you like to get around faster, rent a golf cart.
How far is Sayulita from Puerto Vallarta?
Sayulita is about 45 minutes from Puerto Vallarta, the biggest city in the region, which is known for its distinct architectural style, gorgeous beaches, and mariachi music. It's also home to the main international airport in the region. Many hotels in Sayulita can arrange a pack and drop off at the airport for an extra charge.
How do I get from Puerto Vallarta to Sayulita?
You can get to Sayulita from Puerto Vallarta by renting a car, booking a private transfer, or catching a public bus. Another option is a taxi, but I don't recommend it, as it's the most expensive option.
Check my complete guide on how to get from Puerto Vallarta to Sayulita.
Is Sayulita safe?
Tourism is the main industry in Sayulita and as a foreign visitor, you are mostly safe, but that doesn't mean you can forget about common sense. Petty crime still can happen in Sayulita, and you should always keep an eye on your belongings, whether you are going to the beach, or planning to go out and have some fun.
Still, Sayulita is not 100 percent safe, just like any other place. While you can feel good about reading all the great reviews from fellow travelers, remember to exercise caution. Always be aware of your surroundings and be careful about sharing your travel plans or personal information with strangers.
If you are traveling by yourself, always keep someone at home posted about your plans, dress down when walking around and always have copies of your documents.
Do I need a travel insurance for my trip to Sayulita?
If safety is a concern, and you plan to stay in Mexico longer, get a travel insurance.
Safety Wing is one of the best insurance plans for long-term travelers and digital nomads that covers you in the event of stolen and lost luggage, hospital visits and other unforeseen events. WorldNomads is one of the most popular travel insurance options that offers option for long and short-term travel.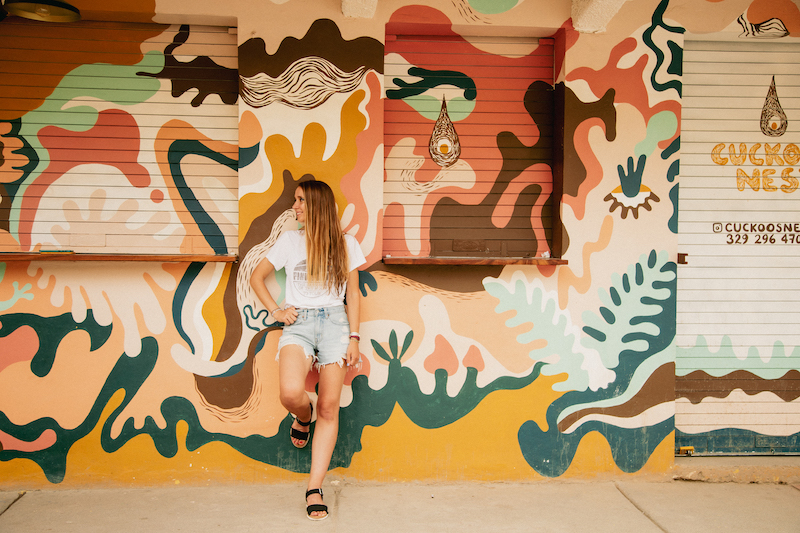 Is Sayulita worth visiting?
Yes, Sayulita is worth visiting, in my opinion. While the town is no longer "a hidden secret," Sayulita still has plenty of charm and authenticity. It also boasts plenty of opportunities for recreation and an active lifestyle. Most people think about surfing when they hear Sayulita, but surfing is not the only game in town. Stay in Sayulita for a few days to see how much this town has!
If you need help planning your time in this town, read my complete guide to the best things to do in Sayulita.
The final word on finding hotels in Sayulita
Sayulita is a popular destination, and finding hotels here is not always easy. I hope that this article was able to clarify things for you and now you know where to look for some of the best hotels in Sayulita, If you have more questions about planning your stay in this colorful pueblo, let me know in the comments.
Disclaimer: This post contains affiliate links. At no cost to you, I might earn a small commission if you make a purchase through the links in this article.