Disclaimer: This post contains affiliate links. At no cost to you, I might earn a small commission if you make a purchase through the links in this article.
So when does it snow in Colorado?
The answer to this question depends on where you are in Colorado. Mountain towns like Aspen, Telluride, Breckenridge, and Keystone can see the first snow as early as September, while Denver and the Front Range usually get snow by Halloween. As a rule, you can expect snow in Colorado between October and April, and sometimes even later.
Did you know that Colorado ranks as the 4th snowiest state in the country?
The state sees 67.30 inches of snow, only behind New England States Vermont, Maine, and New Hampshire. Denver, the largest city in Colorado, gets 56.5 inches of snow each winter.
Many people think that Colorado is a perpetually cold state, but it's not true! Colorado has more sunny days on average than Florida, but snow is something to be aware of when you come to Colorado.
✅ Read: How to Uber from Denver to Breckenridge
What's the Colorado weather like?
Speaking from personal experience, winters in Colorado are tolerable. The cold snowy days are mixed in with bright sunny days which makes it more bearable.
But you could always expect some surprise snowstorm!
The Colorado weather is famously unpredictable. Even Denver located along Colorado's Front Range sometimes sees snow as late as May and as early as September (which occurred in 2020). A bright sunny day can end with an epic blizzard, so you should always be prepared. If you are going to visit during this time, you must know how to handle snow in Colorado. 
✅ Best activities for each season in Colorado
When does it snow in Colorado?
Colorado typically sees its first snowfall in early-to-mid October. This is particularly true for the high country that sits at a much higher elevation than the Front Range on the Eastern side of the state.
Temperatures begin to cool down in October, and by November Colorado often sees its first snow.
Where to see snow in Colorado?
The best place to see snow in Colorado is in the mountains.
Colorado Mountain towns like Aspen, Breckenridge, Crested Butte, and Telluride boast fairytale-like scenery and some of the best ski resorts in the United States. But you don't have to drive for hours to see the snow-capped mountains. If you are in Denver, you can drive to Boulder, Colorado Springs, or Fort Collins to enjoy some winter scenery and get a taste of the outdoors.
The average snowfall for these cities is between 37-88 inches annually. But the snow melts relatively quickly, so you can still have safe and fun snow days.
November in Colorado
November is the first winter month in Colorado when temperatures begin to drop from the comfortable sweater weather in October. Although days are still warm-ish with the high to mid-50s, nights are significantly cooler. It's not uncommon for temperatures to plunge below freezing at night.
Colorado usually sees a snowstorm or two in November, especially at higher elevations. November is also when daylight savings kick in, and by the time it's 5 p.m., it's completely dark outside.
December in Colorado
December in Colorado kicks off the official winter season. The mountains get blanketed by snow, and ski slopes get busy in Colorado mountain towns.
The days are short in December, which means you have limited time to enjoy outdoor activities and winter sports. While the Colorado Rockies get dressed up in Christmas decorations and are powdered by snow, elsewhere in the state look different. The Front Range of Colorado has a very drab-looking landscape that consists of brown vegetation and naked trees.
➡️ Read about how to navigate One Million Dollar Highway, one of the most beautiful drives in Colorado
It's not a pretty view, and you can get a good idea of the winter landscape along the Front Range when you land at the Denver International Airport.
January in Colorado
January is the coldest month in Colorado, and I can personally attest to it because I've escaped the snowy and cold January several times to warmer destinations.
Average daytime temperatures in January in Colorado hover in the mid-to-high 20s, and it's common to see temps plunge into single digits or below zero during the night. Brrr!
If you visit mountain towns like Aspen, Winter Park, or Crested Butte, you could see several snowy days in a row. January is when winter in Colorado feels the coldest!
February in Colorado
February in Colorado provides a slight respite from January, although it's still a cold month, with daily temperatures in the low-to-mid forties.
It's a popular time for winter sports, with ski lifts getting super busy, especially during weekends.
If you are traveling to Colorado in February, here's my advice: weekends are notoriously crowded when you can spend hours waiting to get on a ski lift. Go on a weekday. You will have a much better experience and won't have to deal with the frustration of wasting hours in line.
Overall, February sees more snow in the mountains thanks to occasional snowstorms. It's a perfect time to take advantage of the fresh powder and enjoy snowshoeing, skiing, snowboarding, and tubing. Although it might be cold, you will not be bored, I promise!
March in Colorado
March in Colorado feels different depending on where you are. While the Denver area sees the first thaw, it's still a winter season in the Rockies. March is the snowiest month in Colorado with a high possibility of heavy snowstorms, so don't put away your winter gear just yet!
How to get ready for snow in Colorado?
If you are traveling to Colorado during the winter, early spring, or fall, be ready for some snow! Most people in Colorado love the winter season, as it's a perfect time to hit the slopes, but it could also mean more hassle for those who need to be on the road.
Snow often causes delays and accidents, especially along major highways around Denver and Interstate-70.
Rent the right vehicle
Planning to visit some of the most beautiful places in Colorado? Rent a 4×4 vehicle! Some of the most popular places like Aspen, Steamboat Springs, and Winter Park can have icy roads and plenty of snow. Even Boulder which sits at the foothills of the Rockies can have a fair amount of snow anywhere from November through March.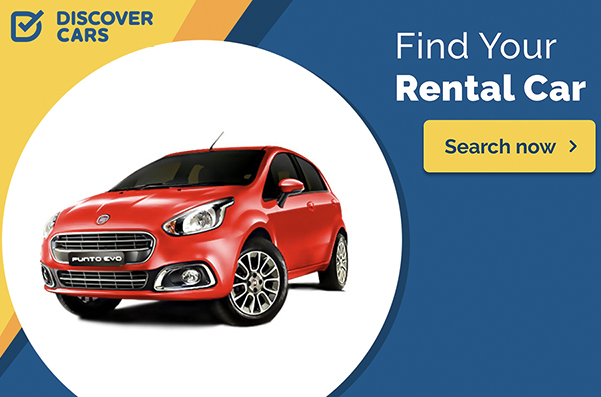 While Colorado has proper infrastructure and mostly good roads in the mountains, renting a 4×4 car with winter tires will help you to avoid accidents and stay safe on the road.
Create an itinerary
Creating an itinerary for your Colorado road trip is essential. But in this case, it's also important to have a back-up plan. A sudden snowfall could affect your travel plans, so you will have to create a new itinerary or slightly change it.
Always check the forecast
Check the forecast before heading on the road. When it snows in Colorado, it can snow for hours, and speaking from personal experience, you don't want to be stuck on the road without help.
Have the right gear
Dressing in layers is essential during Colorado winter. Always wear a jacket, a hat, fleece, and good waterproof boots. If you are headed to higher elevations, bring sunscreen and sunglasses. It's not uncommon to get sunburned at higher elevations in Colorado because of the exposure to the sun.
Invest in good sun glasses
If you are going to visit Colorado in winter, buy a pair of good, UV-resistant sunglasses. The UV rays reflecting off white snow can be harmful for your retina.
Keep others posted about your travel plans
Traveling around Colorado during the winter season? Keep someone posted about your plans. Cellphone coverage can be spotty in the Rockies, so if you are traversing a mountain pass or a remote road, you might not be able to send a text message or make a call.
Stay at a ski resort
Colorado is home to some of the best ski resorts in the United States!
When it snows in Colorado, thousands of people flock to the snow-powdered slopes to enjoy skiing, snowboarding, and tubing. If you have never been to Colorado during winter, you should use the opportunity to enjoy winter fun.
January through March is the best time to enjoy skiing and other winter sports. This time has some of the best skiing conditions with fresh powder and bright sun.
To make things easier for you, I put together a list of the best ski resorts in Colorado mountain towns:
What's the snowiest month in Colorado?
The snowiest month in Colorado depends on where you are! While the Front Range sees less snow in spring, winter is still in full reign in the Rockies during this time.Surprisingly, March is the snowiest month in Denver with an average of 11.4 inches of snow. And the weather is famously unpredictable during this month, so don't pack away your warm clothes!
What are the least snowy months in Colorado?
July and August typically don't see any snow. June can see some snow on occasion, although it's rare. For the most part summer months are free from snow, especially if you are staying around the Front Range.
But if you are going higher in the mountains, it's not uncommon to see snow within one hour of Denver! I've seen snow in Idaho Springs and Winter Park in early June which are relatively close to the Mile High City.
What is the winter like in Denver?
Denver winters are different than in the Rockies. Denver gets an average of 57 inches of snow per year, which is not a lot, but snowstorms in Denver are not to be taken lightly. When the snowstorm begins in Denver, it covers the entire city in snow and can cause delays and accidents.
If you are new to Denver, you might like the fact that snow doesn't linger too long in the Mile High City. Even after a heavy snowstorm, most of the snow is gone in two-three days.
✅ Check my guide to the best Denver tours
What to expect from Colorado winters?
Now that you know that it can snow quite frequently in Colorado, let's talk about what to expect from Colorado winters.
The truth is, winters hit differently depending on where you are in Colorado. The Front Range sees mild winters, although this is relative. If you are coming from the East Coast or Midwest, Colorado winters will be a bit of a break for you.
But if you are coming from a warmer state like Florida, Arizona, or even California, be ready to bundle up, because Colorado does get snow, and it can get cold here.
Mountain towns get the most snow, but still, Colorado is not one of the coldest states in America.
Colorado experiences several snowstorms per year as well as sporadic hailstorms in June and July.
What's the average temperature in Colorado during winter?
The average temperatures in Colorado in the winter hovers between 16-54 degrees Fahrenheit. The front Range has milder temps, while the mountains have the coldest weather.
So what is it like to spend winter in Colorado?
The short answer: Awesome!
If you live in Colorado during winter, you experience the best of the Centennial State. You can take full advantage of winter sports, see the magical Christmas in mountain towns, and enjoy some of the best scenery in North America.
I spent two winters in Colorado and loved every moment of it! The winter season is a perfect alternative to summers when many outdoor destinations get crowded with hikers, campers, and mountain bikers. The winter season offers opportunities for active sports and even if you have never spent time here in winter, you will have a lot of fun!