Disclaimer: This post contains affiliate links. At no cost to you, I might earn a small commission if you make a purchase through the links in this article.
Belize is a small Central American country that boasts one of the most beautiful coastlines in the Caribbean with hundreds of paradise-like islands. While you can enjoy all sorts of water activities in Belize from snorkeling and diving to kayaking and sailing, the quality of drinking water in Belize often comes into question.
So, if you plan to visit this country and are wondering whether you can drink tap water in Belize, you are in the right place. In this article, I will talk about overall quality, and tell you whether you can drink water in San Pedro, Placencia, and San Ignacio, some of the most popular destinations.
Can I drink water in Belize?
While you can drink water in some places in Belize, you should stick to bottled water for the sake of safety. It's especially true if you have a sensitive stomach, as potable water in Belize is usually treated with chlorine and other chemicals.
Many popular destinations in Belize like San Pedro, Placencia, and San Ignacio treat their water, but it might not have the best taste.
My take on drinking water in Belize
I never drank tap water during my trip to Belize. I always bought water of filled up my reusable water bottle with filtered water in hotels, but I also saw some locals drink tap water. While I can't tell you what it tastes like, most travelers that I met in Belize were always buying bottled water.
✅ GET A REUSABLE WATER BOTTLE FOR YOUR TRIP TO BELIZE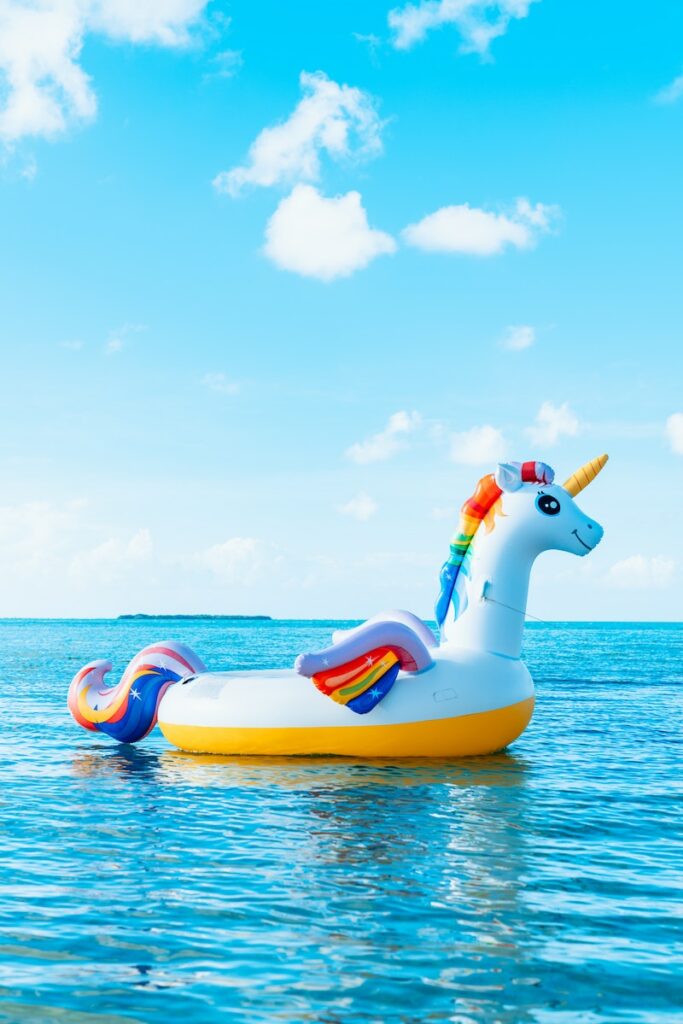 Drinking water in different parts of Belize
There are several popular destinations in Belize, so let's take a look at water safety in each of them.
Can I drink water in Belize City?
While tap water in Belize City is treated, and you probably won't get sick if you drink it, however, it's best to stick to bottled water, as it's safer and doesn't have any taste of chlorine. Many hotels in Belize City provide bottled water to their guests.
✅ Belize or Cancun: Find out where to spend your vacation
Can I drink water in San Ignacio?
San Ignacio treats its tap water just like Belize City, but you should stick to filtered or bottled water to avoid stomach trouble.
Can I drink water in Placencia?
Drink only bottled water in Placencia.
Can I drink water in San Pedro?
Although tap water in San Pedro goes through the filtration process, it's best to get bottled water or refill your water bottles in your hotel. Most restaurants in San Pedro offer filtered water, and many hotels in San Pedro also have safe drinking water in the lobby.
That being said, I've spoken to several locals in San Pedro who said they drink tap water and it's perfectly fine. Staff at hotels on the other hand told me to stick to bottled water.
I spent my Belize vacation in Drift Inn, a small beachfront hotel, and they also had drinking water available. Likewise, most resorts in San Pedro offer bottled water to their guests.
Can you drink water in Caye Caulker?
Same as in San Pedro, you should drink bottled water in Caye Caulker or get filtered water in hotels and restaurants, when it's available.
Tips for staying safe when drinking water in Belize:
Belize has a mix of local and international cuisine, and food safety standards are generally in place, especially in established restaurants and hotels.
But as with any destination, you should take precautions to ensure that the food you consume in Belize is safe.
✅ Get a reusable water bottle
Having a reusable water bottle you to save some money if you are staying at one of the popular Belize resorts that usually offer filtered water to its guests.
✅ Try Belikin
Belikin is a national Belizean beer that's available everywhere in the country and is relatively cheap. If you like beer, give it a try.
✅ Stay away from tap water
As I already said above, your best bet is to stick to bottled water while traveling in Belize.
✅ Be extra careful in rural areas
Rural parts of Belize often lack access to clean water and have more relaxed hygiene standards, so it's essential to be extra careful when consuming food and drinks in these areas.
✅ Ask about ice in your drinks
If your drink comes with ice cubes, ask your server about their origin. It's best your ice comes from purified, filtered water that's safe to drink.
Some places in Belize also filter rainwater, but it's always best to ask before consuming it.
Food in Belize
Belizean food is a fascinating mix of flavors that hail from different cultures like the Caribbean, Garifuna, and Mexican. You can try traditional Belizean dishes in many restaurants throughout the country, and from local vendors who often sell their food on streets and along major highways in Belize.
✅ Check my Belize travel trips
Is the food and water safe in Belize?
While the quality of drinking water in Belize is not perfect, the food in this country is absolutely delicious. Traditional Belizean dishes like rice and beans, fry jacks, and garnaches are very tasty and safe to try.
Belize, like many countries, has a variety of foods and dining options, and many of them are safe to eat. The country has a mix of local and international cuisine, and food safety standards are generally in place, especially in popular restaurants and hotels.
What not to eat in Belize?
When visiting Belize, avoid Western-style foods, as they are usually more expensive and aren't representative of the country's culture. Eat local staples like cassava bread, ceviche, fry jacks, rice and beans, and typical Belizean tacos.
Belize food that you need to try
1. Rice and Beans
A staple dish in Belize, it typically consists of red beans and rice cooked with coconut milk and various spices. It's often served with stewed chicken, pork, or fish.
2. Fry Jacks
Fry jacks are deep-fried dough pockets similar to beignets, often served for breakfast with various fillings like beans, cheese, or eggs.
3. Tamales
Belizean tamales are made with corn masa (dough) and are usually filled with a mixture of meat, and spices, and wrapped in banana leaves before being steamed.
4. Hudut
This is a Garifuna dish made with a fish or coconut-based broth served with mashed green or ripe plantains. It's a traditional dish in the Garifuna culture.
5. Garnaches
These are like Belizean tostadas, with fried tortillas topped with refried beans, cheese, onions, and hot sauce.
6. Belizean Tacos
Belizean-style tacos are typically soft tortillas filled with seasoned, shredded meats, cabbage, and various condiments like cheese and hot sauce.
How can we prevent food poisoning in Belize?
To prevent food poisoning in Belize, eat only fully cooked meals and peeled veggies, and read reviews before going to restaurants. Always wash your hands before eating and don't drink tap water.
Tips for preventing food poisoning in Belize:
Preventing food poisoning in Belize involves practicing good food safety and hygiene to make sure that your food is fresh and fully cooked.
1. Wash your hands
Always wash your hands with soap and clean water before handling food before eating. If you can't access soap and water, use hand sanitizer.
2. Eat only at reputable establishments
Select restaurants and food vendors that appear clean and have good reviews on Google, Yelp, and TripAdvisor. If you can, check if they have proper food handling practices and hygiene in the preparation area.
3. Wash fruits and vegetables thoroughly
If you buy or consume fresh fruits and vegetables, wash them thoroughly with purified water before eating, peeling, or cooking.
4. Be careful with street food
While Belize has delicious street food, be cautious when buying from unverified street vendors. Choose vendors that have a good reputation and a clean workspace.
5. Ensure meat is cooked properly
When ordering meat dishes, make sure they are cooked to a safe temperature. Ask your server or chef about how they prepare their food, when in doubt.
6. Avoid uncooked or partially cooked eggs
Be cautious when consuming dishes that contain raw or undercooked eggs, such as mayonnaise or aioli. If your meal is made with pasteurized eggs, ask if they are stored and prepared safely.
7. Keep food at the right temperature
Hot food should be served hot, and cold food should be served cold. Avoid eating food that has been left out at room temperature for an extended period.
8. Store your food properly
If you're preparing your own meals, store perishable food in a refrigerator or cooler. Keep raw meat and seafood separate from other foods to prevent cross-contamination. Many accommodations in Belize have kitchens, making it easier for you to cook and have a safe and delicious meal.
9. Stay hydrated
Drinking plenty of clean water is important to stay healthy. Dehydration can make you more susceptible to foodborne illnesses, so drink fluids regularly, especially in hot and humid weather.
10. Be mindful of ice and drinks
When ordering cold beverages, ensure that ice is made from purified water, and avoid drinks with unsealed containers or unknown origins.
Can you eat fruit in Belize?
Belize has many delicious fruits like mangos, papayas, bananas, and melons that you can buy in local markets and small stores.
Is it safe to eat salad in Belize?
While it's usually safe to eat salad, make sure that your veggies are peeled if you get them from stores or restaurants. If you are preparing a salad yourself, wash and peel your veggies thoroughly to avoid any harmful chemicals and pesticides.
Get travel insurance for your trip to Belize
While practicing good hygiene and making sure you eat fresh and fully cooked food and drink clean water is essential, you should also be prepared for a possible scenario when things go wrong.
World Nomads insurance will protect you in case of lost or stolen luggage, accidents, hospital visits, and many other unforeseen events. Safety Wing is another option, which is perfect for long-term travelers who plan to stay in the country for a couple of weeks.
If you get food poisoning in Belize and need to seek medical help, your travel insurance will cover your costs, provided that you have the right plane.
Where to stay in Belize:
PUR Boutique Cabanas – one of the most beautiful hotels on Ambergris Caye with six cabins. It boasts a build-your-own taco bar, and a big pool and is only 7 minutes away from downtown San Pedro by golf cart.
Naia Resort and Spa – One of the most popular hotels in Placencia, Naia features beachfront cabins, hammocks, and use of bicycles, paddle boards, and kayaks.
Ka'ana Resort & Spa – Has a spa, an infinity pool, and spacious rooms with terraces. Located outside San Ignacio, it helps to arrange tours to nearby national parks, caves, and the rainforest.
✅ Plan a perfect Belize itinerary
Can I drink water in Belize: FAQ's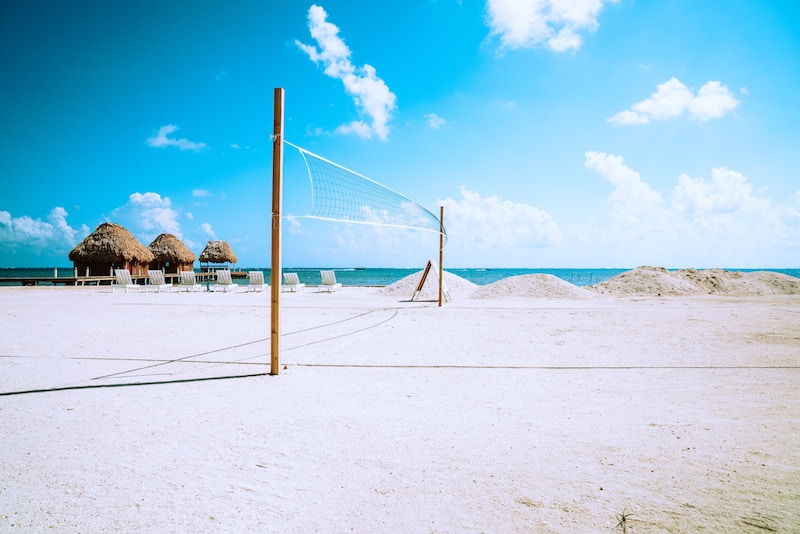 Can you brush your teeth with water in Belize?
Tap water in Belize is suitable for brushing your teeth, washing dishes, and cooking, but it's always a good idea to double-check when visiting a specific location.
Does Belize have clean drinking water?
While Belize has clean drinking water in popular tourist destinations, it's not the case for the rest of the country. Rural areas of Belize often lack access to clean drinking water, which is why you should be extra careful
Is street food safe in Belize?
While street food in Belize is mostly safe, you should always make sure it's made from fresh ingredients and avoid anything that looks raw. If the food looks like it's been sitting there for a few days, it's best to avoid it.
Is it safe to drink water in Belize: final word
While many resorts and popular hotels in Belize provide filtered water, tap water is not always safe to drink. Major destinations like San Pedro, Placencia, and San Ignacio treat their water, but it can still have a high concentration of minerals and chlorine, so it's best to buy bottled water in Belize.