Disclaimer: This post contains affiliate links. At no cost to you, I might earn a small commission if you make a purchase through the links in this article.
San Pedro is the largest city on Ambergris Caye, the most popular island in Belize. A quintessential tropical paradise, San Pedro boasts white-sand beaches with crystal-clear waters, but the biggest draw of this place is its proximity to the Great Mesoamerican Barrier Reef – the seond largest barrier reef in the world.
San Pedro is an adventurer's heaven – here you can swim, snorkel, or partake in various water sports like kayaking, paddleboarding, and scuba diving before enjoying a night out in one of the beachfront bars dotting the island.
➡️ Can I drink tap water in Belize?
Is San Pedro safe?
San Pedro is generally safe, but it has seen an uptick in crime in recent years. In January 2023, an American woman was killed in San Pedro shooting at one of the island's most popular bars, which local authorities described as a "random act of terrorism" because the victim happened to be between the two rival factions.
Despite the incident, tourists continue to flock to this place. If you are planning a visit and are wondering about safety in this popular destination, this article is for you.
✅ Check my Belize travel trips to have the best experience and avoid mistakes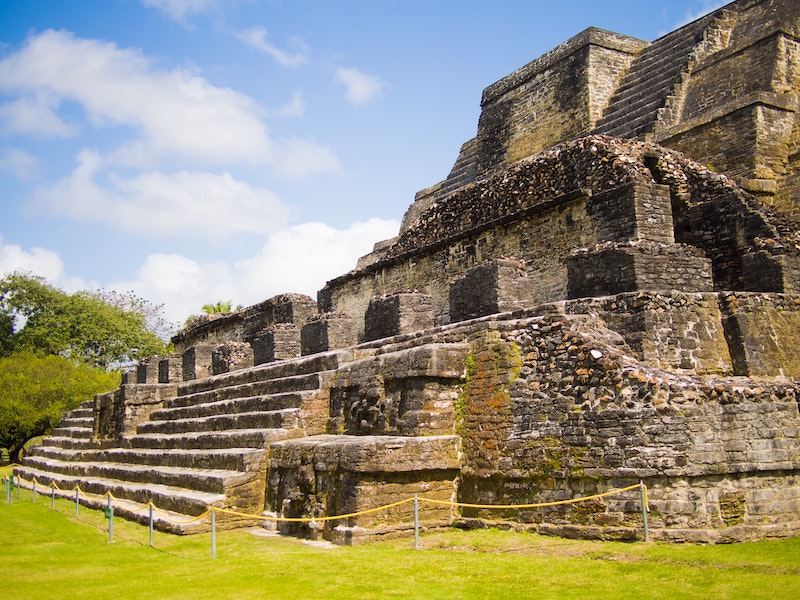 Belize: overview
Before we dive into the topic of safety in San Pedro, let's look at the overall safety in Belize. Belize is a multicultural country with a population of just over 400,000 that's equivalent to the geographical size of New Jersey.
Belize is most well known for its diving, lush jungles, and Mayan pyramids. It boasts over 400 islands and is home to the largest cave system in Central America. Unlike other popular destinations in Central America, Belize isn't crowded, which makes it a great alternative if you are looking to get off the beaten path.
✅ Belize or Cancun: Find out where to spend your vacation
Is Belize safe?
Belize is not completely safe. In recent years, it has seen an increase in crime, particularly on the south side of Belize City, where tensions between rival gangs continue to flare. Unfortunately, popular destinations like San Pedro and Placenia have also seen some incidents like armed robberies. As a tourist, you are unlikley to be a target of violent crime, but you could be caught up in the bad situation, if you happen to be at the wrong place at the wrong time.
Crime in Belize
Although tourism plays a big role in the country's economy, Belize is not 100 percent safe. In 2022, the country recorded 22 homicides per 100,000 residents. Most of the serious crime in Belize happens in Belize City. The south side of town has a lot of gang activity, and violent crimes like homicides and assaults are common.
In recent years, several violent crimes occurred in San Pedro as well. In 2020, the island was shoked by the double-murder of an American tourist and his local guide, which happened when the pair was on a fly-fishing trip in the San Pedro lagoon.
In April 2023, a woman was sexually assaulted while hitching a ride from Secret Beach to San Pedro, local news reported.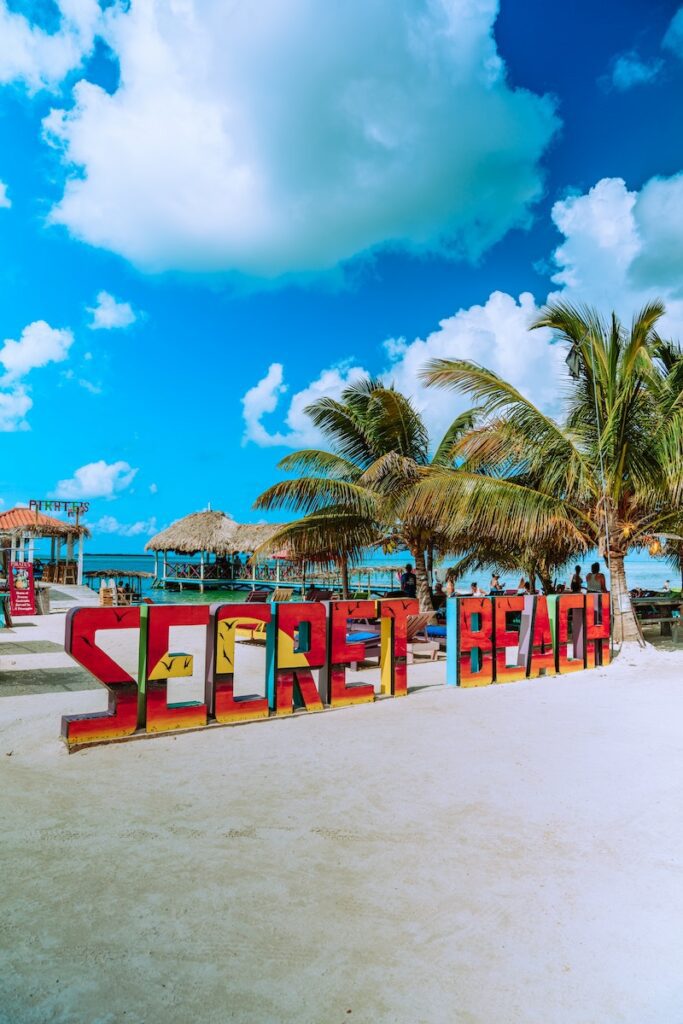 What does the US State Department say about safety in Belize?
The U.S. State Department currently has a level 2 travel advisory for Belize and a level 2 travel advisory for Belize City, where most crime in the country occurs.
According to the agency, violent crimes such as sexual assault, home invasions, armed robberies, and murder – are common even during day and in tourist areas of Belize. Travelers are advised to exercise caution while traveling to the south side of Belize City because of high crime.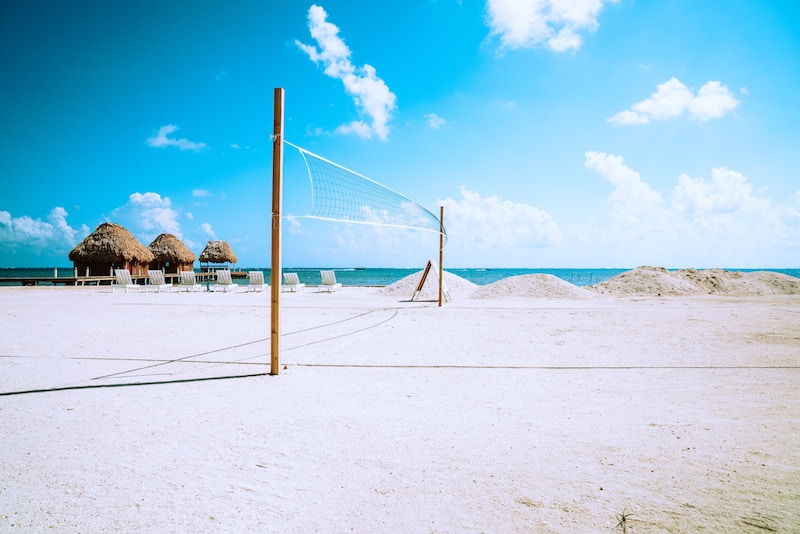 Quick overview of San Pedro, Belize
San Pedro is the most popular destination in Belize, with the majority of travelers making a stop here during their Belize itinerary. The town is known for its diving, thanks to its location at the doorstep of the second-largest Barrier Reef in the world. It also boasts decent restaurant options and a good party scene, with several nightclubs and bars.
To reach San Pedro, you can take a 15-minute flight from Belize City International Airport or a water taxi from Belize City from the main terminal in the city.
Is San Pedro Belize safe?
San Pedro Belize is safe for tourists, but you should always watch your belongings as petty theft is common on the island. Avoid walking alone at night, and always be aware of who's around you. Tourists are usually not targets of serious crime, but San Pedro has seen an increase in crime in recent years similar to other popular destinations in the country.
Is San Pedro Belize safe for solo female travelers?
As a solo female traveler, you will likely experience some type of street harassment in San Pedro and other popular islands in Belize. Dress modestly to avoid any unwanted attention, but if someone starts bothering you, just ignore them. If you are not used to street harrassment, it could be scary, because some men make crude comments when they see a woman by herself, after trying to start a conversation with a simple compliment.
Your best bet is to pass by without acknowledging them. If you are walking in downtown San Pedro, or any other part of the island with a lot of tourists, you should be safe. As a solo female traveler in San Pedro, it's a good idea to wrap up your activities by the time it gets dark, but if you want to go out, do so with a group of friends.
Get a travel insurance for your trip to San Pedro, Belize
Consider World Nomads insurance that will protect you in case of lost or stolen luggage, accidents, hospital visits, and many other unforeseen events. Another option is Safety Wing, which is perfect for long-term travelers who plan to stay in Belize for a couple of weeks.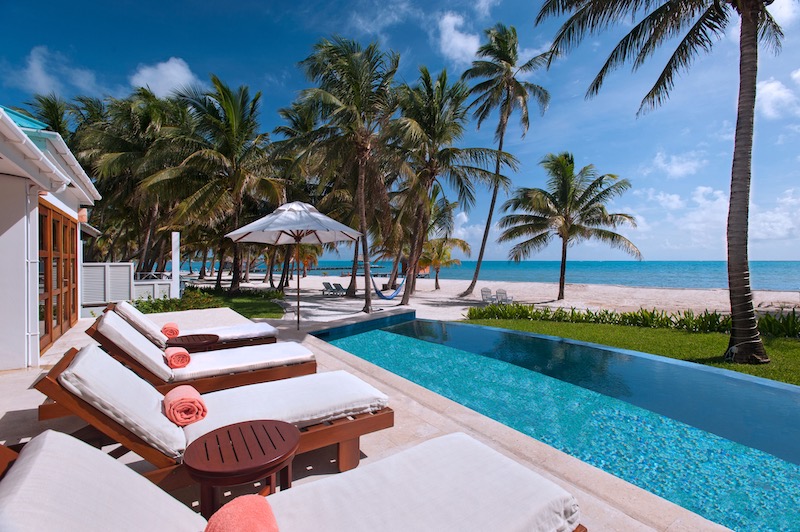 Where to stay in San Pedro, Belize
Luxury: PUR Boutique Cabanas is one of most beautiful hotels on Ambergris Caye with six cabins. PUR boasts build-your-own taco bar, a big pool and is only 7 minutes away from downtown San Pedro by golf cart.
Medium: Hotel Del Rio is a beachfront hotel located less than 0.6 miles from downtown Belize. It's a great mid-budget hotel that boasts a lush garden, free private parking and a terrace.
Budget: Drift Inn is a beautiful hotel that also has a dorm room, if you are a budget traveler. Drift Inn also has a kitchen, free water and towels and also can help you to book diving and snorkeling tours to Hol Chan Marine Reserve.
Is San Pedro Belize safe: FAQ's
Is it safe to walk around San Pedro?
Although it's safe to walk around San Pedro, always be aware of your surroundings and avoid remote parts of town, especially at night. Do not accept rides from strangers, and if you are far from your hotel, get a taxi, or rent a golf cart.
How is a crime in San Pedro, Belize?
Most common crime in San Pedro is petty theft and property theft, but there also have been some incidents of more serious crime in recent years.
Is Caye Caulker safe?
Located about 30 minutes from San Pedro by boat, Caye Caulker is one of the safest destinations in Belize with low crime. The main thing you should watch out for on this island is petty theft. Always keep an eye on your belongings, especially when going out.
Where do most Americans go in Belize?
Most Americans visit coastal destinations like Placencia or popular Belize islands like Ambergris Caye or Caye Caulker, that have developed tourist infrastructure.
Is it worth visiting San Pedro Belize?
San Pedro is a tropical paradise that's definitely worth a visit. This town is a gateway to the best diving sites in the world, like Hol Chan Marine Reserve and the UNESCO-listed Blue Hole. It's also home to some of the most beautiful beaches in the world, with soft white sand, crystal-clear water, and stunning sunsets.
➡️ GET A WATERPROOF BAG TO KEEP YOUR STUFF SAFE
Is it safe to walk in San Pedro at night?
While you can walk around San Pedro at night, stick to well-lit parts of town with plenty of traffic. Avoid walking in dark, remote areas, especially by yourself.
Is it safe to go to Belize in 2023?
Despite the high crime in parts of Belize City, it's still relatively safe to travel to Belize. The most common types of crime that affect travelers in Belize are pickpocketing and petty theft.
Is San Pedro safe for Americans?
Americans make up the majority of tourists in San Pedro Belize, and the island is pretty safe for tourists from the United States.
Is San Pedro Belize safe to live in?
Yes, San Pedro Belize is a safe place to live. The island has a growing expat community and is known for its quiet atmosphere and relaxed lifestyle.
Is San Pedro Belize safe at night?
San Pedro is relatively safe at night, but you should always be aware of your surroundings. Don't drink excessively when going to bars, avoid giving your personal information and travel plans to strangers, and always keep an eye on your food and drinks.
Is Belize safe for female travelers?
Belize is relatively safe for female travelers, as long as you stay away from troubled parts of Belize City and exercise reasonable caution, you should be fine. Dress modestly to avoid unwanted attention, join group tours, and avoid walking late at night.
Things to avoid in Belize
Avoid dressing in expensive clothes and showing anything of value. Belize has a big gap between the rich and the poor, and excessive displays of money could raise eyebrows or attract the attention of wrong people.
What is the nicest area to stay in Belize?
The most popular destination in Belize is Ambergris Caye, followed by Caye Caulker and Placencia. Other popular cayes include Tobacco Caye, South Water Caye, and Glover's Reef.
How safe is Belize for tourists?
Although Belize City has a high crime rate because of the gangs, as a country, Belize is still relatively safe for tourists. Popular destinations like Placencia, Caye Caulker, San Pedro, and San Ignacio, are among the safest in Belize.
Is Belize more safe than Mexico?
Statistically, Belize is safer than Mexico, but it's also much smaller. Belize heavily depends on tourism, and the country has limited resources and industries outside of it.
Is Belize friendly to Americans?
Most Belizeans are accustomed to American tourists and are very friendly. Unlike other Central American countries that speak Spanish, you will never encounter the language barrier in Belize, as the official language in the country is English.
Can you swim in the ocean in Belize?
You can swim in many parts of Belize and enjoy popular water activities like snorkeling and kayaking. Always check weather conditions and see if it's safe to swim, before getting in the water.
What is San Pedro Belize known for?
San Pedro is a tropical paradise known for the Great Mesoamerican Barrier Reef, crystal-clear waters, and pristine beaches.
Do you need a vaccine to fly to Belize?
As of 2023, travelers are no longer required to show proof of vaccination or a negative COVID test when entering Belize.
When not to go to Belize?
If you want to avoid rainy weather, skip Belize from June through October when the country has humid rainy weather that could limit your ability to enjoy some of the most popular activities like snorkeling, diving, climbing Mayan ruins, or simply spending time outside.
Is San Pedro a party town?
San Pedro is known for its nightlife scene and can be considered a party town. The most popular bars and restaurants are in downtown San Pedro along what's called "Gringo Trail."
Do I need malaria pills for Belize?
Some parts of Belize have malaria risk, so it's always a good idea to check the most recent advisory when planning your trip to the country.
What crimes are against tourists in Belize?
The most common crimes against tourists in Belize are petty theft and property theft. Tourist scams are can also happen. Violent crimes against tourists in Belize are rare, but you might get caught up in a bad situation if you happen to be in the wrong place. Avoid dangerous parts of Belize City and always research a destination before planning a trip.
Is it safe for a woman to travel alone to Belize?
Belize is an excellent destination for solo female travelers. The country is overall safe, and people speak English, which means no language barrier. The country still has a developing infrastructure, which means your trips might be less comfortable depending on your budget and travel style.
For example, small chicken buses in Belize are the cheapest way to get around, but they have no amenities and very little space for your luggage. Chicken buses also have no air conditioning, which can make an uncomfortable ride on a hot summer day.
What is the cheapest month to travel to Belize?
The cheapest month to travel to Belize is June. The beginning of the rainy season in Belize, June is when you can find great deals on hotels and tours in Belize, plus flights should be relatively inexpensive. On the downside, be ready for less-than-ideal weather, as June sees frequent rains in the afternoon.
Where to avoid in Belize?
Avoid south side of Belize City that has a high level of gang violence and drug trafficking. This area has a high rate of violent crime like assaults, robberies, and burglaries, making up the biggest portion of the overall crime statistics in the country.
What is the safest city to visit in Belize?
San Pedro, Placencia, and Caye Caulker are among the safest in Belize. These destinations have a well-developed tourism infrastructure and plenty of resources to help you make the most out of your trip.
Safety tips for visiting San Pedro, Belize
Consider travel insurance: A good travel insurance that covers medical emergencies, trip cancellations, and other unexpected events could come in handy if something were to happen.
Stay informed – Keep up to date with the latest travel advisories and local news.
Be careful when withdrawing money from ATMs – Make sure nobody is watching you or trying to follow you.
Avoid carrying large sums of money – If you get robbed, you will still have something left.
Don't accept rides from strangers – Get a taxi or better yet, rent a golf cart.
Don't share your travel plans with the people you don't know – Keep your itineraries and personal information to yourself.
Protect your belongings – Petty theft can occur in tourist areas, so be cautious. Put your valuables in a safe and avoid displaying expensive items like jewelry, electronic gear, or accessories in public.
Avoid drinking excessively – Make sure to keep your alcohol intake under control.
Don't do drugs – Drugs are illegal in Belize. This is a very easy way to avoid trouble.
Book tours with reputable operators – If you plan to engage in water activities, such as snorkeling or diving, choose operators with good reviews and well-maintained equipment.
Take health precautions: Stay hydrated, use reef-safe sunscreen, and take precautions against mosquito-borne illnesses, such as Zika and dengue, by using insect repellent and wearing long-sleeved clothing, especially when hiking in the jungle.