You can find plenty of brunch places in Fort Lauderdale beach, where you can try tons of great food, from delicious pastries and flavorful smoothies to omelets and yummy sandwiches. The area boasts many delicious options, from vegan and vegetarian to brunch spots offering French and Mexican cuisines.
Keep reading to learn about the best brunch and breakfast in Fort Lauderdale along the beach.
Travel resources for your trip to Florida
FORT LAUDERDALE BEACH BRUNCH: AN OVERVIEW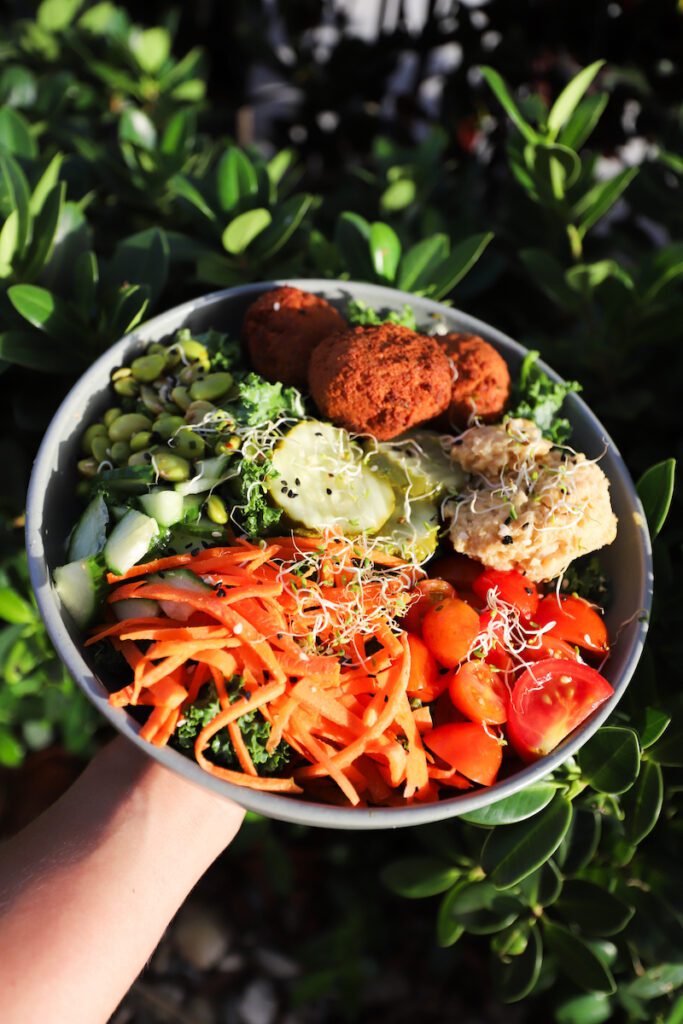 1. SoBe
A popular Fort Lauderdale vegan restaurant, SoBe is a go-to place for many plant-based eaters who come to town. This casual cafe with cute designs offers delicious comfort food and has a low-key vibe.
One of the best places for a healthy Fort Lauderdale beach brunch, SoBe serves bowls, flatbreads, and main staples like BBQ jackfruit wrap, SoBe V burger, Queso burger, crispy mushroom sandwich, and chickpea tuna. Their photogenic smoothies and vegan ice cream are perfect on a hot sunny day.
➡️ Check: Best beachfront hotes in Fort Lauderdale
The restaurant is around the corner from the beach in Fort Lauderdale, so it's a perfect spot to grab a bite after catching some sun and swimming.
Address: 401 N Fort Lauderdale Beach Blvd, Fort Lauderdale, FL 33304
2. Lona Cocina
A classic Mexican restaurant next to Westin Hotel, Lona Cocina is a great brunch spot where you can enjoy a meal with the view of Fort Lauderdale Beach.
✅ Find out about the best restaurants in Lauderdale by the Sea
Their menu includes classic Mexican staples like tacos, burritos, and quesadillas.
Address: 321 N Fort Lauderdale Beach Blvd, Fort Lauderdale, FL 33304
3. Nanou Bakery
Nanou is a popular French bakery a few blocks from Fort Lauderdale Beach, where you can try a variety of pastries, paninis, sandwiches, and freshly-squeezed juices, iced and hot coffee, and tropical smoothies.
➡️ Read: Best things to do in Dania Beach
Their breakfast options include avocado toasts, eggs Benedict, breakfast sandwiches, and omelets. Other popular options include pancakes, salads, and combos with juices, coffee, sandwiches, and croissants.
Don't forget to try their signature Nanouccino, a double espresso with steamed milk, homemade whipped cream, praliné topping, and your choice of Monin syrup.
You can enjoy your brunch at the patio on the back side of the bakery.
Address: 2915 E Las Olas Blvd, Fort Lauderdale, FL 33316
4. Archibald's Bakery
Archibald's is a popular bakery, that makes a great spot for a Fort Lauderdale beach brunch, if you wnat some coffee and baked goodies. Here you can try cinnamon rolls, blueberry scones, muffins, cookies, and gluten-free banana bread.
➡️ Read: the best restaurants in Delray Beach
They also have some popular brunch items like egg focaccia, savory brioches, Frittata breakfast sandwich, and breakfast wrap. If you are gluten intolerant, try their gluten-free quiche that's made with a mix of greens and balsamic vinaigrette.
Address: 608 Breakers Ave Suite 1, Fort Lauderdale, FL 33304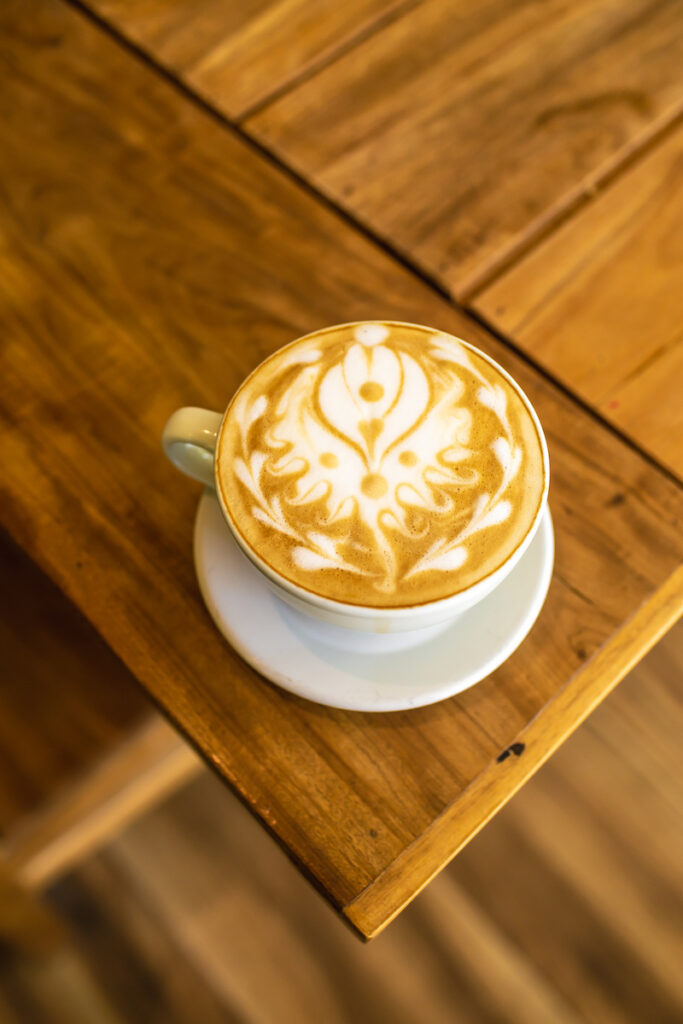 5. Village Cafe
Village Cafe is one of the best brunch places in Fort Lauderdale Beach that offers an extensive menu with delicious breakfast and brunch options like handcraft sandwiches and burritos made in-house from fresh ingredients, as well as salads, omelets, and acai bowls.
If you are in the mood for something sweet, grab one of the sweet treats try their baked goodies like pancakes, muffins and top it off with a fruit plate.
➡️ Check: Best hotels in Lauderdale by the Sea
And don't miss out on their signature flatbreads that come with a variety of toppings like arugula, mozzarella, bell peppers, and arugula.
Their drink menu features freshly squeezed juices, and a variety of coffee options like lattes, cold brews, Americano, and regular black coffee.
Address: 551 Breakers Ave, Fort Lauderdale, FL 33304
6. Boccaccino Cafe and Pizzeria
Boccacino Cafe and Pizzeria is a good place for your Fort Lauderdale Beach brunch, if you are craving some Italian food. Its menu includes classics like smoked salmon avocado benedict, omelets, crepes, and waffles.
Their French toasts are delicious and you should try either almond or crunchy French toast. And their crepes with chocolate hazelnut and strawberries are a must-try!
✅ Learn about the best restaurants in Deerfield Beach
The drink menu at Boccacino includes fruit smoothies, espressos, cappuccinos, and freshly squeezed orange juice, among other options.
Address: 401 S Fort Lauderdale Beach Blvd, Fort Lauderdale, FL 33316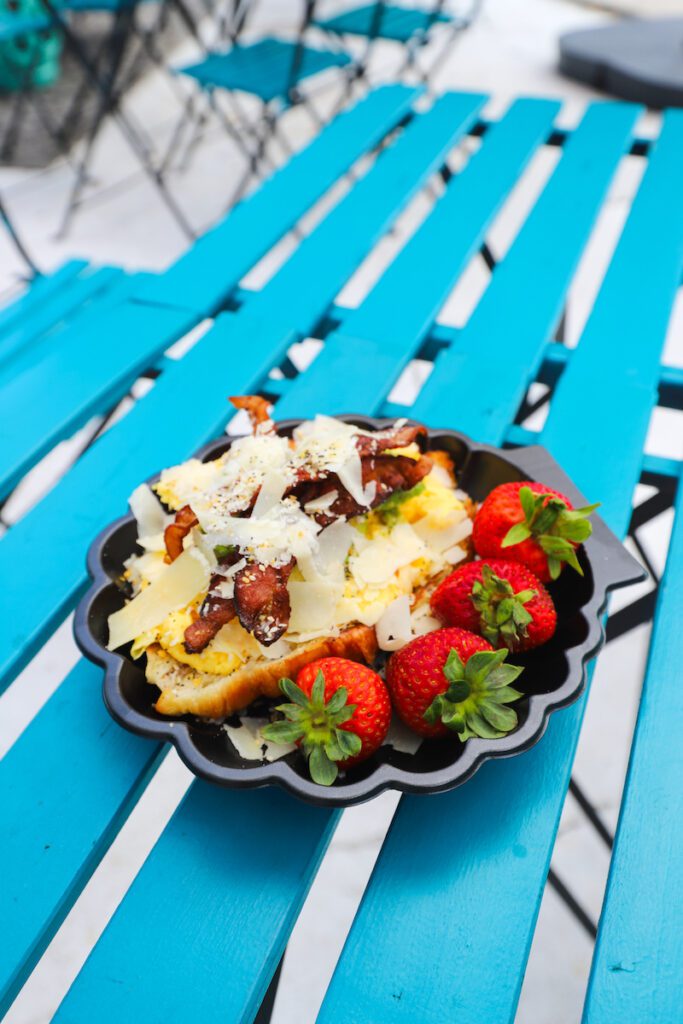 7. The Plaza Bistro
Plaza Bistro is a small food truck with a spacious seating area tucked behind big resorts in Fort Lauderdale. Not only do they serve great coffee, but they also have many amazing menu items like BLT bagels, omelets, croissant sandwiches, wraps, avocado toast, and crispy burgers.
Owners are friendly and welcoming.
Address: 619 Breakers Ave, Fort Lauderdale, FL 33304
8. Grateful Juice Bar
To add a healthy touch to your brunch, check out Grateful Juice Bar, a small cafe where you can try a variety of freshly squeezed juices, superfood smoothies, healthy shots, and açaí bowls that come with a variety of fruits and toppings.
➡️ Find out about the best Las Olas restaurants
The cafe has an indoor and outdoor area where you can sip your juice under the Florida sun. The staff is friendly and helpful.
Address: 619 Breakers Ave Suite 2, Fort Lauderdale, FL 33304
9. Casablanca Cafe
Casablanca is a popular brunch spot along the beach in Fort Lauderdale, where you can enjoy your brunch with a view of the ocean. Their breakfast menu includes omelets, avocado toast, bagels, and sandwiches.
If you want something sweet, try their pancakes, banana bread, or Greek yogurt banana split parfait.
Address: 3049 Alhambra St, Fort Lauderdale, FL 33304
10. Tinta
A sister restaurant of Lona Cocina near Westin Resort, Tinta is a perfect place to start your day with an oceanfront breakfast or brunch.
Their menu offers breakfast items from many regions of Mexico, like Mexico City omelet, Yucatan omelet, or Baja California omelet. Other popular items on the menu include burritos, carne asada and eggs, avocado toasts, machaca skillet, quesadillas and tacos.
✅ Read: Best hotels in Hollywood Beach for a perfect getaway
La Tinta also has some sweet options with pancakes and waffles. Guests love friendly service and delicious food at this place.
Address: 321 N Fort Lauderdale Beach Blvd, Fort Lauderdale, FL 33304