If you are looking for a place to eat in Fort Lauderdale, check out Las Olas restaurants! From casual eateries where you can grab breakfast and brunch to upscale diners that are perfect to celebrate a special occasion, this street has some of the best restaurants in town!
Here you can find a good mix of different cuisines and flavors, like Mexican tacos and quesadillas, Cuban flairs, and Japanese sushi – Las Olas has something for everyone. After trying many restaurants in the area, I decided to share my experience with you guys, as choosing the right place to eat can be tough when you have so many options.
Keep scrolling if you want to learn about the best restaurants in Las Olas for every taste and budget.
➡️ Read: the best restaurants in Delray Beach – the hidden gem of South Florida
BEST LAS OLAS RESTAURANTS: AN OVERVIEW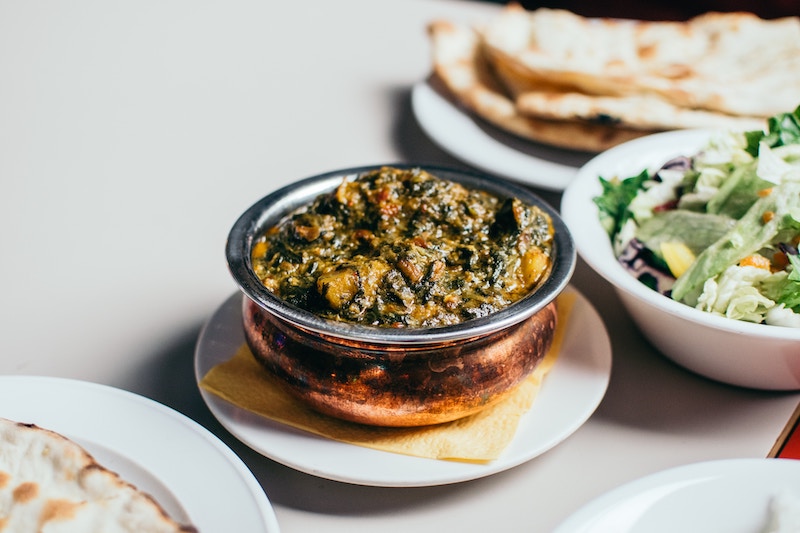 1. Bombay Darbar
Bombay Darbar is one of the most popular Indian restaurants in Fort Lauderdale along Las Olas Boulevard where you can enjoy typical Indian dishes like Tikka Masala, mushroom makhani, made from freshly sliced mushrooms sautéed with butter and cooked in a tomato sauce, cashews, and white wine.
Popular menu staples include mutter paneer, homemade Indian cheese with green cheese cooked in creamy tomato sauce and onions, and flavorful spices.
✅ Read: Most popular restaurants in Lauderdale by the Sea
Don't forget to try their desserts! Pistachio Kulfi and Mango Kulfi are absolutely delicious, and gulab jamun, a traditional Indian dessert that is topped off with syrup and almonds.
It also has clearly marked vegan items on the menu like vegetarian samosa, vegetable pakora, seasoned vegetables with rice, a delicious dal soup, mango chutney, and tandoori roti, a traditional Indian bread made with whole wheat that's a perfect addition to a traditional Indian curry.
Address: 1521 E Las Olas Blvd, Fort Lauderdale, FL 33301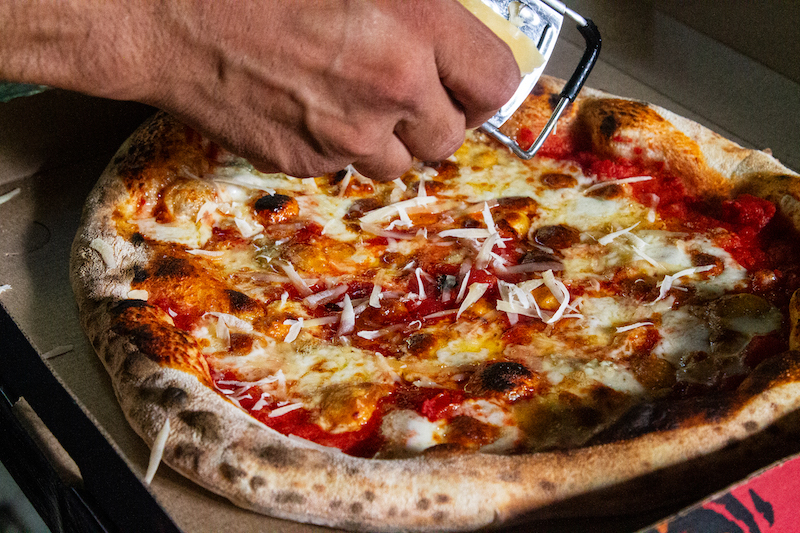 2. IT Italy
One of the most popular Italian Las Olas restaurants, IT Italy has a wonderful menu and great ambiance with a gorgeous patio full of greenery and a great playlist that adds to the atmosphere of this place.
The Manu at IT features classic Italian staples like Antipasti, pizza flatbreads, pasta, salads, happy bowls, and pesce (aka fish dishes).
Customers love their bruschetta which comes with fresh mozzarella, tomatoes, basil, and aged balsamic glaze; as well as burrata and truffle that has tomato sauce, arugula, cherry tomatoes, and truffle oil.
➡️ Check: Best beachfront hotes in Fort Lauderdale
I recommend trying their pesto cavatelli and fettuccine carbonara, which are cooked to perfection and make a perfect brunch or dinner.
If you are a vegan, you will enjoy their vegan impossible burger that comes with a veggie burger, onions, lettuce, tomato, mushroom, avocado spread, and brioche bun.
Customer service is quick and friendly and goes above and beyond to make sure you have an awesome experience.
While the restaurant is open from 11 a.m. to 3 a.m. daily, make sure not to miss their happy hour from Monday through Thursday, 4 p.m. to 7 p.m.
Address: 500 E Las Olas Blvd #200, Fort Lauderdale, FL 33301
3. Tommy Bahamas Marlin Bar
Want to grab a drink and enjoy a relaxed atmosphere?
Head to Tommy Bahamas Marlin Bar! This spot has great personable service and friendly wait staff that makes your feel welcome.
Whether you just want to get a quick bite or enjoy a meal with a drink in your hand, you will love this casual eatery: they serve delicious mahi mahi tacos, coconut shrimp, and roasted vegetarian bowl which makes a perfect starter.
✅ WHERE TO STAY IN FORT LAUDERDALE: B OCEAN RESORT
If you are a vegan try their elote dip & buffalo cauliflower which gets great reviews from customers or dup of dips that come with fire-roasted salsa, guacamole, and house-made chips.
Since Tommy Bahamas is well known for its drinks, try one of the cocktails on its menu from classic mojitos to Baja Margarita and Bahia Sangria, one of the most popular items on the menu.
Happy hour is every day from 3 p.m. to 6 p.m. when you can try an assortment of cocktails, martinis, and wines and select draft beer at lower prices.
Address: 740 E Las Olas Blvd, Fort Lauderdale, FL 33301
4. Floridian Restaurant
The Floridian is a true local spot and a longtime neighborhood staple in tourist area that offers incredible options for breakfast, lunch and dinner.
This place has more down-to-earth atmosphere compared to many popular places in Las Olas, their dishes are always delicious and portions are big enough, so you won't leave hungry.
Whether you want waffles, a classic breakfast Benedict, chocolate chip pancakes or BLT sandwiches, you will love this place!. The service is always friendly and attentive, and servers at the Floridian do their best to accommodate everyone's requests.
And the best part – the restaurant is open 24 hours!
Address: 1410 E Las Olas Blvd, Fort Lauderdale, FL 33301, United States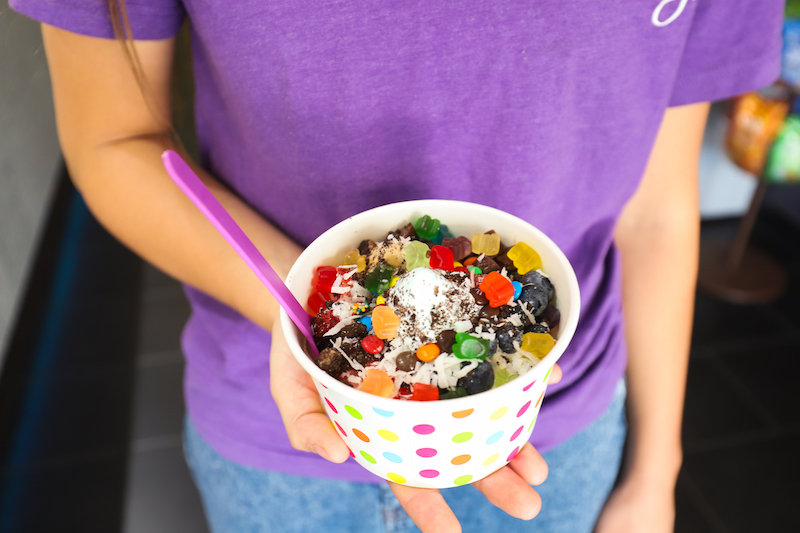 5. Yogurt Ur Way
If you are in the mood for a frozen treat, stop by Yogurt Your Way, a frozen yogurt shop in the heart of Las Olas, where you can try sorbet and ice cream flavors like key lime, vanilla, chocolate, mango sorbet and vanilla orange sorbet.
Choose from a variety of toppings like fresh fruit, candies, cookies, waffle cone pieces, and M&M's.
Address: 806 E Las Olas Blvd, Fort Lauderdale, FL 33301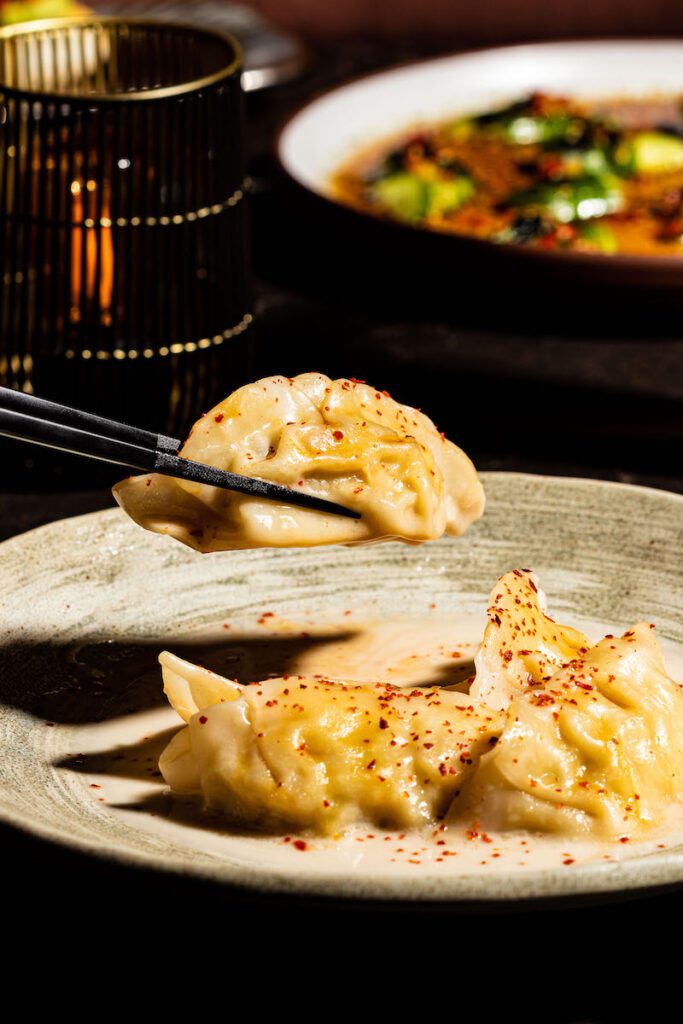 6. Planta Queen
Planta Queen is one of the most beautiful fine dining restaurants in Las Olas that has a 100-percent plant-based menu.
Planta's dishes are influenced by Asian cuisines, and their menu features options like Singapore noodles, sushi rolls, nigiri, and an assortment of dumplings like spinach shiitake dumplings, sweet corn dumplings, and potato truffle dumplings.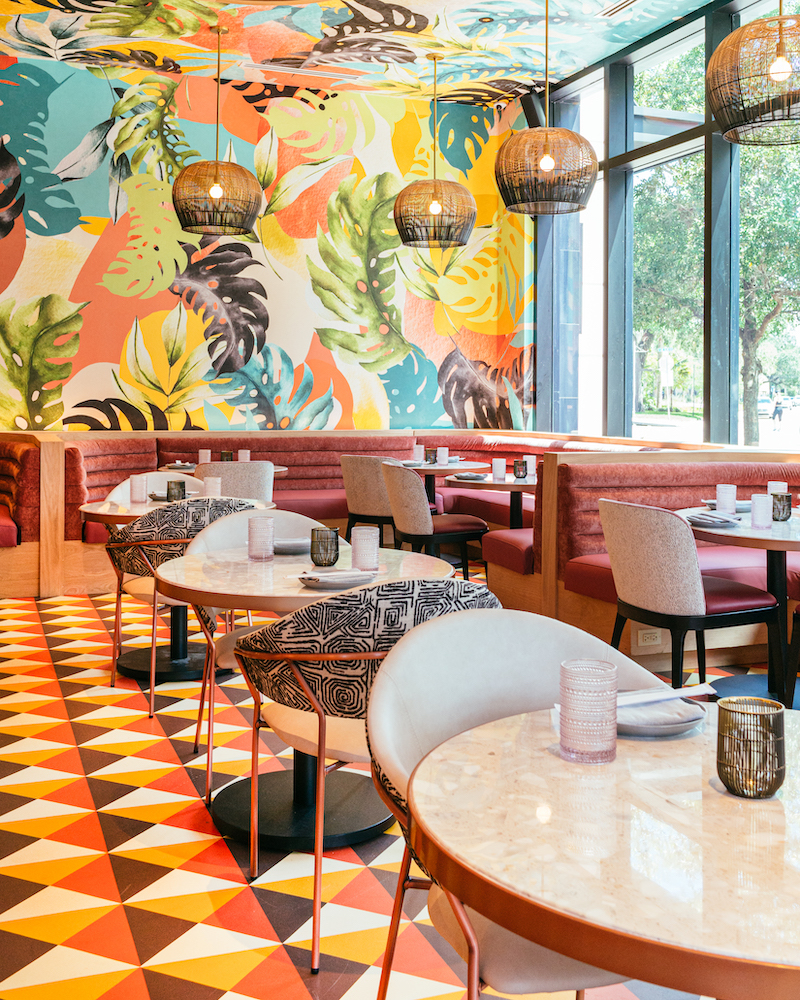 The menu also has several gluten-free options like vegan sushi and most of its "chilled and raw" items. I recommend trying their truffle fried rice with shaved black truffle, mushroom bacon, peas, and egg.
The drink menu features several specialty lattes and refreshing drinks like oolong passion fruit iced tea and hibiscus iced tea.
Since Planta gets busy on weekends, so it's a good idea to make a reservation ahead of time!
If you need parking, head to East Las Olas Boulevard, or several parking lots which are southeast of the restaurant. All public parking near Las Olas Boulevard is metered, and you can pay with your credit card by the hour.
Address: 1201 E Las Olas Blvd, Fort Lauderdale, FL 33301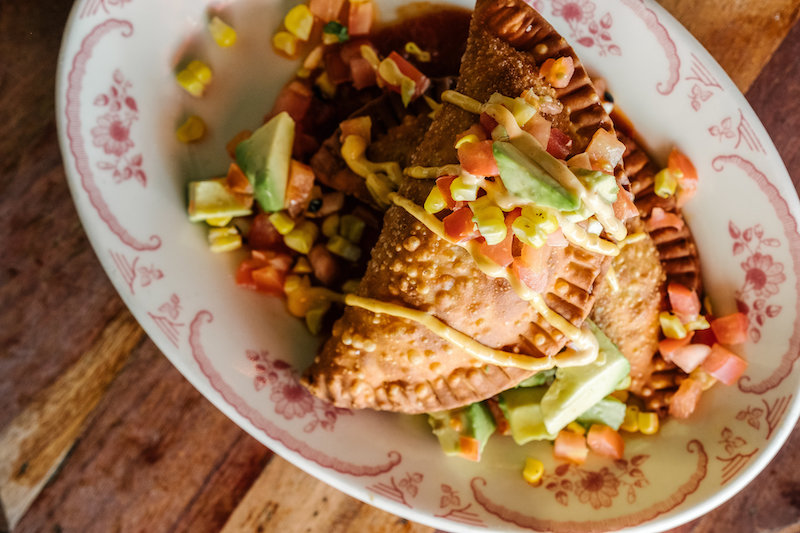 7. Rocco's Tacos & Tequila Bar
Rocco's Tacos is one of the busiest Las Olas restaurants where it's not uncommon to wait for a table, especially on weekends.
From their authentic decorations to friendly servers and incredible food, it's not hard to see why so many visitors choose this place over other restaurants: Rocco's Tacos has it all!
The restaurant offers classic Mexican flares like tacos, burritos, queso fundido, enchiladas, molcajete, and over 400 varieties of tequila. And they also mix guacamole right at your table!
Start with salsa verde and continue and continue with nachos and signature tacos. Don't forget to try their margaritas too.
They also have separate menus for their happy hour and brunch as well as desserts like tres leches cake, churros, and Mexican chocolate brownie sundae.
You will also love Rocco's Tacos reasonable prices – which means you can enjoy some of the best Mexican food in Fort Lauderdale without breaking the bank.
Address: 1313 E Las Olas Blvd, Fort Lauderdale, FL 33301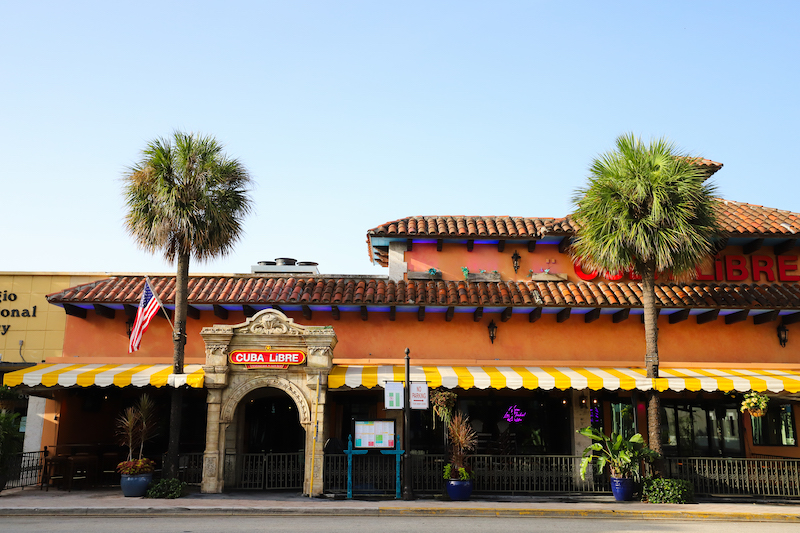 8. Cuba Libre
Cuba Libre is one of the most popular restaurants along Las Olas Boulevard that offers a mix of Latin and Spanish dishes and cool decor. Try their vegetarian paella, flavorful sandwiches, freshly baked empanadas, and molten chocolate cake and flan.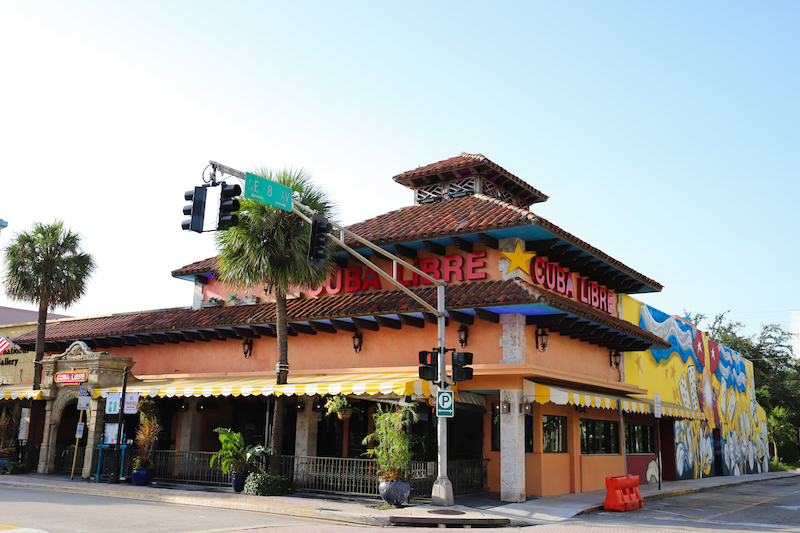 It's a great spot if you are looking for a fun atmosphere as there's often live music, and great ambiance at this place. If you happen to stop here during happy hour, you can get reasonable prices on their mojitos and appetizers.
Address: 800 E Las Olas Blvd, Fort Lauderdale, FL 33301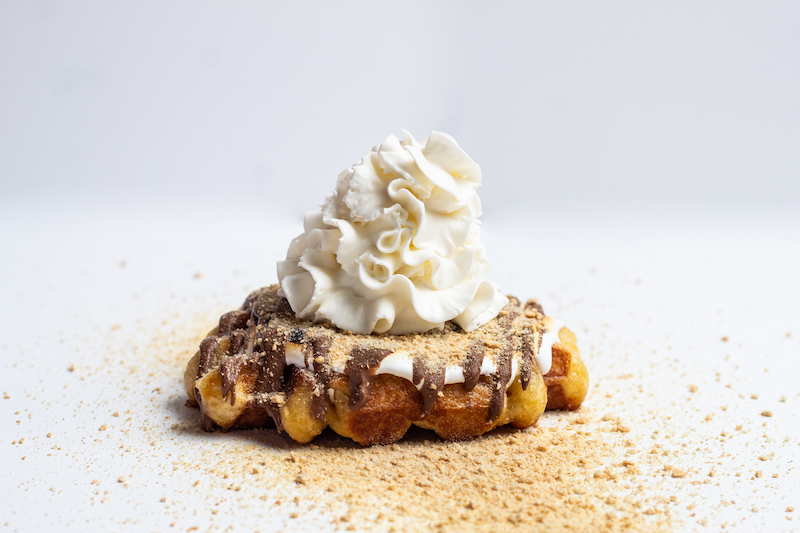 9. Hof's House of Sweets
If you are looking for a place to grab a sweet treat after enjoying your meal in Las Olas, look no further than Hof's House of Sweets where you can enjoy a variety of shakes, desserts, waffles, and ice cream.
Their Nuttin' But Trouble shake is simply phenomenal, and the Oreos covered in chocolate and graham crackers are out of this world.
Address: 601 E Las Olas Blvd, Fort Lauderdale, FL 33301
10. Foxy Brown
When it comes to Las Olas restaurants, you can't miss Foxy Brown, a super popular spot just a a few blocks north from Las Olas Boulevard. While the the restaurant is mostly known for its brunch, it's always busy thanks to their phenomenal menu with innovative options and superb customer service.
Some of the most popular options include waffle sliders, patty melt sandwich and doughnut holes. If you are stopping by for brunch, try their breakfast bread pudding and raspberry white chocolate pancakes – they are absolutely delicious!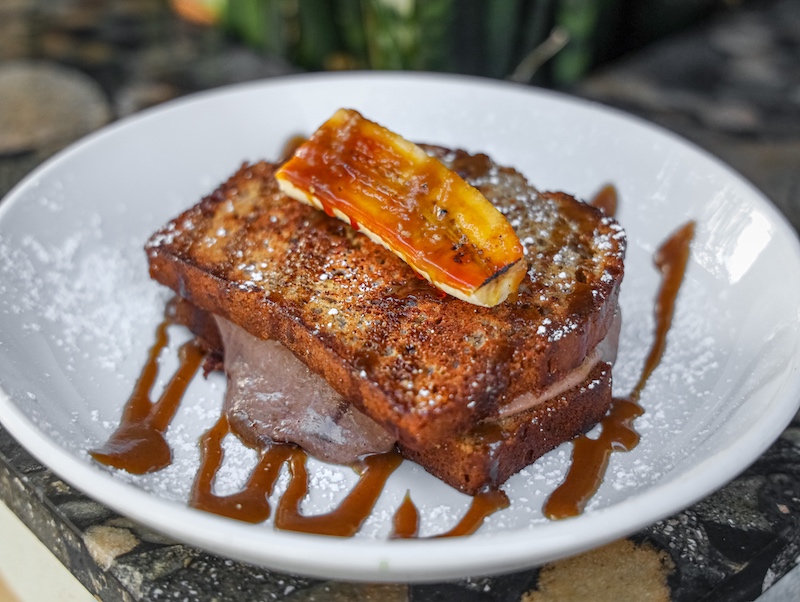 Other items worth trying are sunrise arepas, green and grain bowl for a healthy touch and classic Benedict.
And you can't go wrong with one of their signature from the breakfast bar like grapefruit spritz, cold brew coffee on draft or Mimosa which is made from orange juice, pomegranate, cranberry and peach.
Note that their brunch options are available only on weekends from 9:30am – 3:30pm. You can try their lunch and dinner options every day, and check out their wine, cocktail and beer menus.
Address: 476 N Federal Hwy, Fort Lauderdale, FL 33301
11. Gelato And Co. Cremeria Italian
In the mood for some Italian gelato, and coffee? Head over to Gelato and Co., a quaint little shop where you can try Italian gelato, cakes, and homemade pastries.
I highly recommend trying one of their fruit sorbets like limoncello, pineapple mint, or chocolate are absolutely delicious. If you want to add more of a sweet taste, try their salted caramel – you will love it!
Their lattes are also really good!
Address: 1207 E Las Olas Blvd, Fort Lauderdale, FL 33301
12. Louie Bossi's Ristorante Bar Pizzeria
Louie Bossi is one of the best Italian restaurants in Fort Lauderdale. This restaurant offers upscale Italian-American cuisine with amazing options for breakfast lunch and dinner.
This place is always busy and if you are looking to walk in, you need to make a reservation, because you might not get it: This place is very popular with tourists and locals!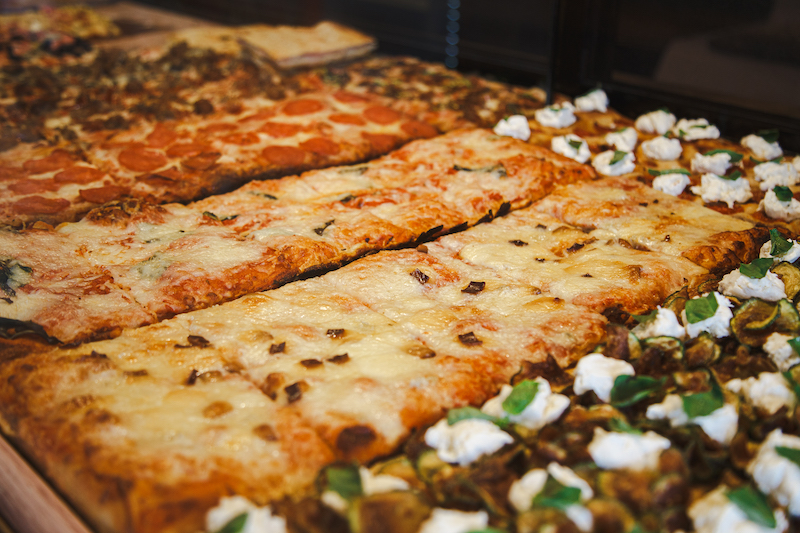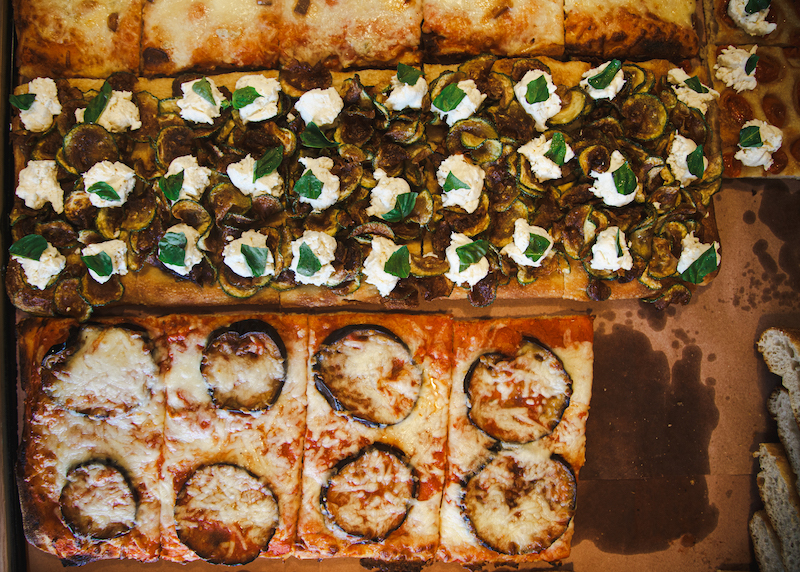 The restaurant offers outstanding service, a nice outside seating area surrounded by greenery, and a beautifully decorated inside space.
Bring an empty stomach because you will need plenty of space for their generous portions! Their risotto is very popular and you absolutely need to try their pizza, pasta, and homemade bread. All dishes at Louie Bossi are made from scratch and will make you feel like you are in Italy – it's such good food!
Address: 1032 E Las Olas Blvd, Fort Lauderdale, FL 33301
13. Sushi Garage
Sushi Garage is an upscale restaurant that offers a variety of rolls and other traditional Japanese specialties like tuna sashimi, seaweed salad, avocado tempura, and yakisoba noodles.
The restaurant has different menus including brunch, happy hour (which is great if you want to save some money, as it offers lower prices), specialty rolls, dinner, bento lunch box, dessert, and an expansive beverage menu which includes cocktails and wines.
I tried their vegetarian roll with avocado and lemon and absolutely loved it!
Their vegetarian roll with avocado and lemon was delicious. The restaurant is neatly decorated and has an inviting atmosphere, which makes it a perfect spot to grab lunch or enjoy a fun night out.
Address: 500 E Las Olas Blvd, Fort Lauderdale, FL 33301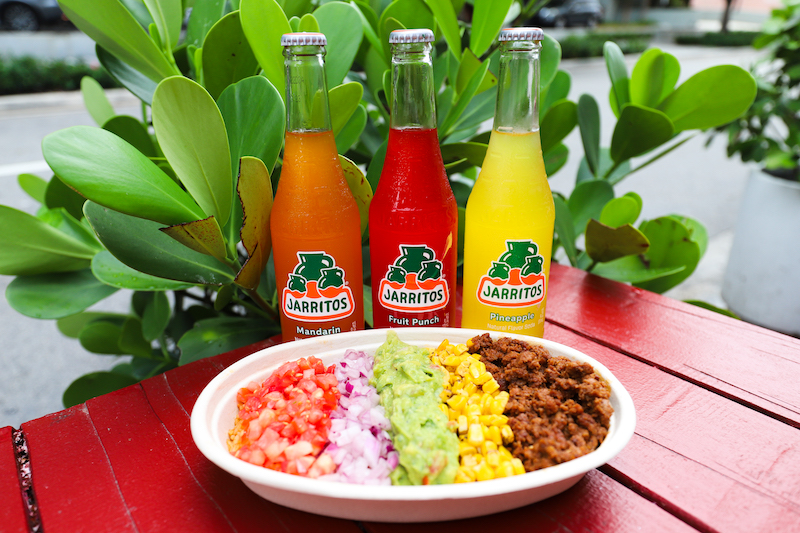 14. Bodega Taqueria y Tequila
La Bodega is one of my favorite Mexican restaurants in Las Olas where you can enjoy many great staples from the Mexican cuisine. They also have a good range of Mexican beer and sweet drinks like classic Mexican soda Jarritos, which comes in fun flavors like pineapple, mandarin, and fruit punch.
The menu at La Bodega has tacos, burrito bowls, and quesadillas, and you can customize your fillings and toppings however you like.
I loved their vegan burrito bowl with Mexican rice, guacamole, pico de Gallo, red onion, corn and beyond meat, and also picked a soft drink, which made the meal really delicious.
Address: 21 W Las Olas Blvd, Fort Lauderdale, FL 33301, United States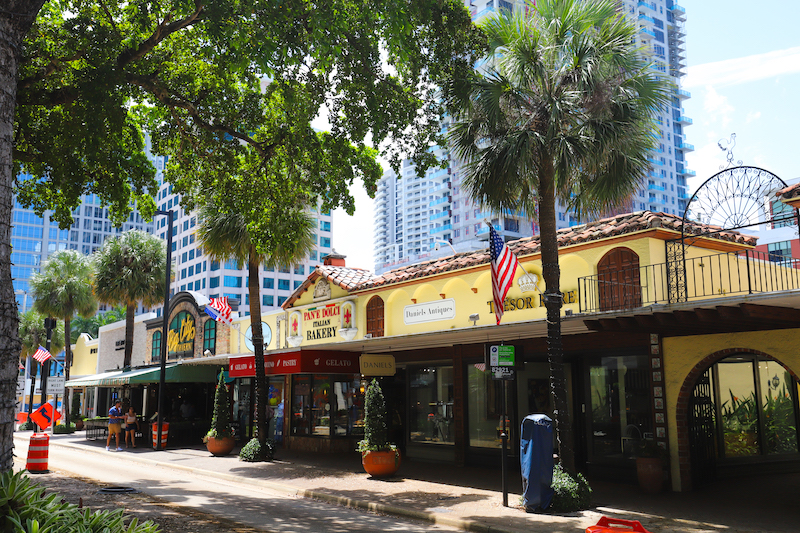 15. Big City Tavern
Big City Tavern has been a staple of Las Olas Boulevard for a while and continues to be locals' and visitors' favorite for lunch and dinner. The eatery serves popular American staples in addition to seafood and pasta.
Chef Ladanna Lawas and her team carefully selected locally sourced, fresh ingredients for their dishes and everything you can find on the menu from appetizers to drinks and desserts made from scratch, in-house.
The Tavern has separate brunch, dinner, dessert, and lunch menus where you can choose from many delicious items like roasted apple butter waffle, brioche French toast, and burrito Caprese salad.
16. American Social
American Social is one of the best places for a great atmosphere and food in Las Olas.
I recommend their soft-baked pretzels, hummus, and salads.
Their happy hour is a must. Overall, it's a great spot to spend your afternoon and watch a game on one of the screens.
Address: 721 E Las Olas Blvd, Fort Lauderdale, FL 33301
CHECK OTHER FORT LAUDERDALE ARTICLES: